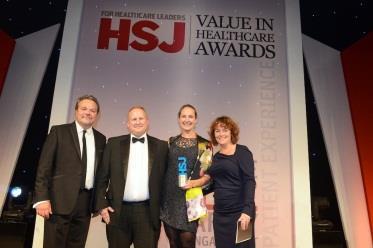 Finalists
Essentia, Guy's and St Thomas' NHS Foundation Trust - winner
Central Manchester University Hospitals Foundation Trust
Cornwall Partnership Foundation Trust - Transport review
NHS Grampian - Foresterhill Heath Campus Energy Centre
The Princess Alexandra Hospital Trust
Essentia, Guy's and St Thomas' Foundation Trust: Energy performance contracts - investing in the NHS estate
The judges said: This was a glimpse of the future – by the NHS for the NHS and ensured robust procurement in the interests of the health service.
Essentia Trading Limited has developed a framework and programme of support to enable NHS trusts and public sector organisations across the UK to effectively improve energy efficiency, water management and avoid waste without upfront capital investment.
Through the energy performance contract (EPC) framework, ETL (which is wholly owned by Guy's and St Thomas' Foundation Trust), is able to deliver:
A plan to reduce an organisation's overall energy consumption through new and improving existing technologies.
A single contract with an energy savings company (ESCo), allowing them to address multiple projects with the aim of reducing operating costs, energy consumption and transfer of risk.
An option to also include water minimisation, waste elimination and behaviour change as part of the contract.
A guarantee from the preferred contractor for energy savings over the lifetime of the contract.
A detailed assessment of current energy use, and recommendations for improvement.
The contracting authority can choose to self-fund, co-fund with the ESCo or other financial institution or ask the ESCo to cover all costs of the project and pay this back through energy savings.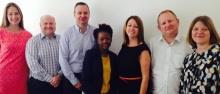 To date, 11 trusts across the UK have established energy performance contracts through this framework, with an average energy saving of 17 per cent.
In the case of Guy's and St Thomas' Foundation Trust, which is currently in detailed audit phase of its EPC, a 17 per cent energy saving represents a financial saving of over £2m per annum.
Judges liked the fact the programme was replicable across the organisation and were impressed by the passion shown and the desire for shared learning.
Finalists
Central Manchester University Hospitals Foundation Trust: Green impact behaviour change programme
Cornwall Partnership Foundation Trust: Transport review
NHS Grampian: Foresterhill Heath Campus Energy Centre
The Princess Alexandra Hospital Trust: Heat recovery and steam trapping