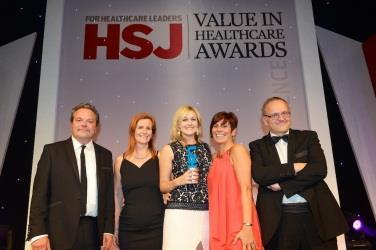 Finalists
North of England Commissioning Support Unit - winner
South West Commissioning Support - highly commended
Airedale, Wharfedale and Craven Clinical Commissioning Group, Bradford City Clinical Commissioning Group, Bradford Districts Clinical Commissioning Group and West and South Yorkshire and Bassetlaw Commissioning Support Unit
Arden Commissioning Support
Dorset Clinical Commissioning Group
North and East London Commissioning Support Unit
North West London Commissioning Support Unit
North of England Commissioning Support Unit: Winter planning and surge management tool
The judges said: This initiative was a really good example of making an impact across a wide area, supporting whole-system management for urgent care.
The North of England Commissioning Support Unit (NECSU), on behalf of the 12 clinical commissioning groups, adopted a North East-wide whole systems approach to managing winter pressures.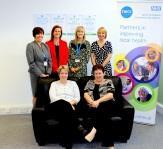 This included a move to a single on-call rota across the North East, realising significant efficiency and cost savings for CCGs. This approach demonstrated the CCGs commitment to working collaboratively across boundaries and enabled NECSU to illustrate the benefits of at-scale services.
As part of developing the service NECSU set up a command and control hub managed by a small team of skilled people with the knowledge to support the operational management of winter pressures.
Key responsibilities include:
Providing daily support to CCGs, ensuring they are fully appraised on high levels of sustained activity and pressures.
Co-ordinating daily teleconferencing and situation reporting with all health and social care service providers.
Delivering on behalf of the 12 CCGs a weekly teleconference updating on pressure points and mitigating actions to the two area teams. This information was then used by NHS England to provide an overview on winter pressures to both regional and national teams.
Between November 2013 and February 2014 the North East has seen:
An overall 39 per cent reduction in the number of ambulance handover delays compared to the same period last year.
A 21 per cent reduction in the number of beds unavailable due to delayed transfers of care compared to the same period last year.
Judges liked the fact that good use was made of real-time data and technology to enable immediate capacity management and also support service improvement and redesign.
Finalists
South West Commissioning Support: Providing places of safety - highly commended
Airedale, Wharfedale and Craven Clinical Commissioning Group, Bradford City Clinical Commissioning Group, Bradford Districts Clinical Commissioning Group and West and South Yorkshire and Bassetlaw Commissioning Support Unit: Improving the health outcomes of respiratory conditions aimed at reducing non-elective admissions
Arden Commissioning Support: Accelerated learning after Winterbourne view
Dorset Clinical Commissioning Group: Care homes quality assurance team
North and East London Commissioning Support Unit: Delivery improvement and transformational change consultancy
North West London Commissioning Support Unit: North West London policy development group