In association with BoardPad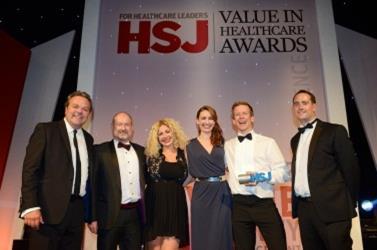 Finalists
Health Education England and North West Thames Foundation School - winner
Plymouth Hospitals Trust - highly commended
Dorset Clinical Commissioning Group and Public Health Dorset
Lincolnshire Partnership Foundation Trust
Northern, Eastern and Western Devon Clinical Commissioning Group
Health and Social Services Department, States of Jersey
University Hospitals Coventry and Warwickshire Trust
Health Education England and North West Thames Foundation School: Dr Toolbox
The judges praised the innovative use of new technology and sourced knowledge to tackle critical patient safety issues
North West Thames Foundation School, part of Health Education North West London, found that trainees were becoming frustrated with themselves by not being able to quickly find information for certain administrative tasks.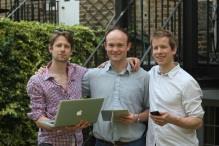 In addition, much of the knowledge trainees gain throughout the year is lost when they rotate to another team or hospital.
This has led to the development of the Dr Toolbox, available through intranet, internet and smart phone platforms. As it is in 'wiki' format, simple updates are possible in minutes. They are made by 'editors'; trainees at individual trusts who build on the toolbox as part of their own safety project.
Project objectives include:
To improve patient safety by facilitating a better handover between rotating doctors
To improve the efficiency (and reduce the stress) of hospital doctors, by local information on how to get things done
To be environmentally sustainable by reducing the need for paper based induction documentation.
Progress to date has shown that 81 per cent of F1s at the implementation site have used the Dr Toolbox and, out of those users, 93.8 per cent found it a useful way to access information.
Reports from the trainees using the programme suggest that they're saving 39 minutes per doctor per day. In addition, 100 per cent of users found that it saved them time. There have been approximately 2,000 page visit per month at the implementation site.
Finalists
Plymouth Hospitals Trust: Opening our doors - highly commended
Dorset Clinical Commissioning Group and Public Health Dorset: Drinkheads
Lincolnshire Partnership Foundation Trust: Making a difference
Northern, Eastern and Western Devon Clinical Commissioning Group: From monologue to dialogue: an NHS journey
Health and Social Services Department, States of Jersey: Bowel cancer screening on a small island
University Hospitals Coventry and Warwickshire Trust: Getting emergency care right
Sponsor profile: BoardPad
BoardPad is the industry leading meeting and document collaboration solution that transforms directors' iPads and Windows 8 devices into highly secure digital board and meeting packs, accessible online or offline, from any location.
Developed by the software company of ICSA (the Institute of Chartered Secretaries and Administrators), we enable secure meeting and document collaboration through an innovative combination of governance expertise and cutting edge, user friendly technology.
Over 60 healthcare organisations trust BoardPad to support their paperless NHS ambition by streamlining their corporate information and communication to deliver good governance across the board.
For more information visit boardpad.com