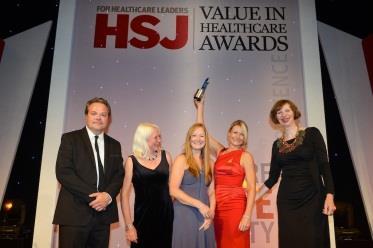 Finalists
Northern Devon Healthcare Trust - winner
Barking and Dagenham, Havering and Redbridge clinical commissioning groups and North East London Foundation Trust
Bromley Healthcare
Core Care Links
Edinburgh Community Health Partnership
Imperial College Healthcare Trust, Central London, Hammersmith and Fulham and West London clinical commissioning groups, North West London Commissioning Support Unit and Health Education North West London
Leicestershire Partnership Trust
Nottingham CityCare Partnership and East Midlands Ambulance Service Trust
Northern Devon Healthcare Trust: Meeting the rural challenge - Northern Devon Stroke Early Supported Discharge and VISTA Service
The judges praised a very strong specialist, integrated service delivering high quality care. This was a very patient orientated service that clearly worked to meet the individual care goals.
Northern Devon has a dispersed rural population of 164,000 over 950 square miles, with stroke incidence of 400 per annum. Before 2011, audit results and patient feedback highlighted that patients and carers felt abandoned following hospital discharge due to lack of intensive specialist therapy and long waits to be seen by generic community teams.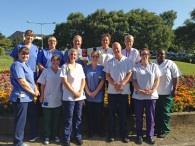 Feedback from a service user event informed the new pathway, with funding allocated for specialist early supported discharge (ESD). This enabled therapy services to be reconfigured to enhance patient and staff experience and meet the Department of Health Stroke Strategy (2007).
The service is now equitable and covers all new stroke patients. Reconfiguration released capacity for a 12-week physical fitness and self-management intervention called 'VISTA', which increases access to therapy, exercise, psychological support, lifestyle advice and secondary prevention.
The aim was to achieve a high-quality, seamless, specialist, integrated, equitable and sustainable stroke rehabilitation service for a rurally dispersed population.
Last year, 94 per cent of stroke patients were supported by ESD and every patient accessed each appropriate therapy. Following completion of ESD, only 21 per cent patients required onward referral for community rehabilitation and 10 per cent an ongoing uplift in care package. Superspell length of stay reduced by six days, saving £840,000, outweighing the cost of the service by over £500,000.
Judges said the service made specialist care cost effective and commended the ambition to develop it for other care areas.
Finalists
Barking and Dagenham, Havering and Redbridge clinical commissioning groups and North East London Foundation Trust: Shifting care from hospital to home - trialling a new model of intermediate care
Bromley Healthcare: Integrated community teams
Core Care Links: A&E GP service
Edinburgh Community Health Partnership: COPD integrated services project
Imperial College Healthcare Trust, Central London, Hammersmith and Fulham and West London clinical commissioning groups, North West London Commissioning Support Unit and Health Education North West London: Connecting Care for Children - redesigning community health services to deliver better care for children
Leicestershire Partnership Trust: Co-ordinated community health services
Nottingham CityCare Partnership and East Midlands Ambulance Service Trust: Falls rapid response service