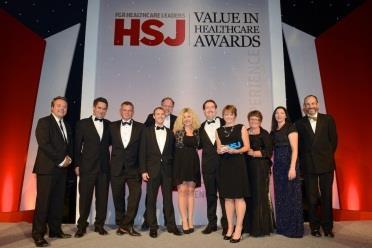 Finalists
Health Education England and Mid Cheshire Hospitals Foundation Trust - winner
AYOGO, Diabetes UK, Oxford Academic Health Science Network and Sanofi Diabetes - highly commended
Bolton Foundation Trust
Guy's and St Thomas' Foundation Trust
Paul Watson, independent practitioner
Health Education England and Mid Cheshire Hospitals Foundation Trust: Enhancing training and education in handover and a supporting electronic solution
The judges said the programme was well evaluated, deploying user outcome and financial metrics, as well as change in culture and behaviour.
In partnership with Health Education England (HEE), Mid-Cheshire Hospitals Foundation Trust's (MCHFT) pilot project aimed to improve the clinical handover of patients during out of hours shifts to ensure better continuity of care and safety.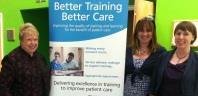 Before the pilot, handover at MCHFT consisted of job books on each ward plus verbal and written requests from the day teams. MCHFT found multiple problems with this approach, with no clear audit trail to ensure tasks were completed.
Breakdown in the handover process can lead to serious adverse events and recent changes to shift-work patterns has created a greater emphasis on the continuity of information.
The project delivered enhanced training and education to medical trainees on what makes a good clinical handover including accountability and ownership of patients and tasks, leadership, task prioritisation and time management.
This included modifying the structure and standardisation of the handover process, using the good practice guidelines from the Royal College of Physicians.
It also introduced an e-handover tool to support the capture of tasks.
Since implementation, results have demonstrated an improvement of 24.6 per cent in out of hours tasks being handed over and completed after the interventions (82.6 per cent up from 58 per cent pre-pilot).
There has been significant increase of 10 per cent in out of hours discharge rates without any negative effect on out of hours mortality or length of stay.
Critical incident analyses revealed a change in the types of critical incidents reported; moving from a mixture of human and systematic error to only human error, as a result of implementing a safer more auditable e-handover system.
Finalists
AYOGO, Diabetes UK, Oxford Academic Health Science Network and Sanofi Diabetes: Monster Manor, a free app for children with Type 1 diabetes to make blood glucose testing more fun - highly commended
Bolton Foundation Trust: Establishing and running a "Cooling Service" for babies with Hypoxic Ischaemic Encephalopathy
Guy's and St Thomas' Foundation Trust: The use of ultrasound for injection guidance by physiotherapists
Paul Watson, independent practitioner: POCKETFLOW asthma spacer device