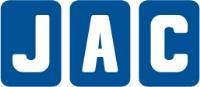 In association with JAC
Finalists
South Tyneside Foundation Trust - winner
Northumbria Healthcare Foundation Trust - highly commended
Aintree University Hospital Foundation Trust
Coventry and Rugby Clinical Commissioning Group
Leeds West Clinical Commissioning Group
Nottingham University Hospitals Trust
Royal Cornwall Hospitals Trust
Western Health and Social Care Trust
South Tyneside Foundation Trust: Community nutrition support project
The judges said the project achieved a big change in clinical practice, with commensurately big savings. Staff provide real innovation across health and social care.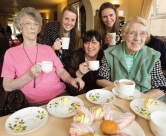 Local clinical commissioning groups were concerned about the high and rising cost of oral nutritional supplements (ONS) in South Tyneside.
A one year project focusing on the treatment of malnutrition in the community was commissioned by the CCG. Two temporary posts were funded – a prescribing support dietician and a dietetic assistant. The many aims included:
To set up clinics at each GP practice to assess, monitor and review patients on ONS.
To provide high quality, clinically effective, patient-centred dietetic care to community patients in South Tyneside.
To use Food First, ie high calorie, high protein dietary advice including food fortification as first line treatment when appropriate.
The project delivered a number of impressive outcomes, including 102 new referrals for malnutrition started on Food First as oral nutritional supplements were not clinically indicated. ONS wastage was reduced and inappropriate prescriptions of ONS were stopped. 80 per cent of patients seen by the PSD showed an increase in BMI. The cost of using ONS in South Tyneside was reduced by 64 per cent following the dietetic intervention.
Finalists
Northumbria Healthcare Foundation Trust: Automated storage of medicines: improving safety and efficiency - highly commended
Aintree University Hospital Foundation Trust: Medicines management web portal
Coventry and Rugby Clinical Commissioning Group: Using our initiative to improve access to 'End of Life' drugs
Leeds West Clinical Commissioning Group: Clinical care home pharmacists - The NHS needs YOU!
Nottingham University Hospitals Trust: Improving the safety of inpatients with diabetes
Royal Cornwall Hospitals Trust: Implementation of inpatient electronic prescribing and medicines administration
Western Health and Social Care Trust: Improving the pharmaceutical care of older people in intermediate care
Sponsor profile: JAC
JAC is the leading supplier to the NHS of specialist medicines management solutions for secondary care providers – including core clinical components such as e-prescribing, pharmacy management and usage monitoring.
Today, JAC is the primary medicines' system in use at over 50 per cent of NHS trusts in England and Wales as well for regional deployments covering Scotland, Northern Ireland and parts of South Africa.
JAC's medicines management is a comprehensive and proven platform; covering entire processes from procurement to patient in an integrated environment that ensures capture of all relevant data.
With over 20 years' specialist experience, JAC has built a unique solution with the capability to bring together medicines management across all key health settings in secondary care including theatres, mental health, prisons and community (including homecare) - supporting all parts and all stakeholders involved with medicines therapy in secondary care service.
Built in the UK to meet the needs of the UK, JAC's system is already helping Trusts meet the Department of Health's challenge to be paperless by 2018. For more information, visit www.jac.co.uk