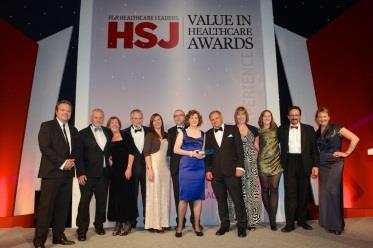 Finalists
The Royal Wolverhampton Hospitals Trust - winner
Northern, Eastern and Western Devon Clinical Commissioning Group - highly commended
University Hospital Southampton Foundation Trust
Bolton Foundation Trust
Kent and Medway Commissioning Support Unit
NHS England
Sandwell and West Birmingham Hospitals Trust
The Royal Wolverhampton Hospitals Trust: Pathology, a 21st century solution
The judges said this project covered all aspects of value and improvement in a way which showed vision and courage to embrace the future.
In 2011 the pathology directorate was given approval to write a business case for a new £16m integrated pathology laboratory. The brief was to reduce costs by £800,000 and improve quality by 20 per cent.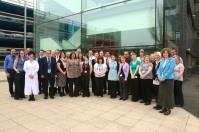 The vision was to create a single integrated department which was optimally designed to improve efficiency and increase capacity through the use of lean processes combined with the very latest technology.
The service redesign for the new build has resulted in non-pay savings in excess of £100,000 and pay savings of £850,000. The non-pay savings resulted from introduction of new equipment. The pay savings were delivered by the workforce review with skill mix and technology changes.
For example, the introduction of e-requesting led to the numbers of reception staff reducing from 15 to eight, saving £150,000.
Turnaround times for both routine and urgent tests have improved. Job satisfaction and morale have increased; sickness absence is 2.2 per cent which is significantly below the trust target of 3.75 per cent. Also, staff feel empowered to deliver the services they have developed.
A framework is now in place for continued improvement and lean projects and demand management projects will continue to improve the service for our users.
Finalists
Northern, Eastern and Western Devon Clinical Commissioning Group: UTI Pathway - Collaborative working between primary and secondary care - highly commended
University Hospital Southampton Foundation Trust: Demand management and best practice in use of laboratory services in primary and secondary care
Bolton Foundation Trust: Open access immunology
Kent and Medway Commissioning Support Unit: Primary care pathology
NHS England: National pathology programme - Developing a common language for pathology informationSandwell and West Birmingham Hospitals Trust: Making a difference to patient care with an entrepreneurial approach to specialist testing services