In association with Cook Medical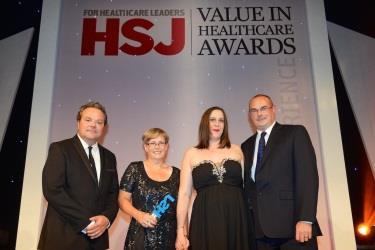 Finalists
East of England Collaborative Procurement Hub and East of England Perinatal Network - winner
Cambridge University Hospitals Foundation Trust - highly commended
Central Eastern Commissioning Support Unit - highly commended
Burton Hospitals Foundation Trust
Countess of Chester Hospital Foundation Trust
Mid Essex Hospital Services Trust
North East Lincolnshire Clinical Commissioning Group
St George's Healthcare Trust
East of England Collaborative Procurement Hub and East of England Perinatal Network: Parenteral nutrition project
The judges said this was a 'great initiative', with a robust procurement process built on strong evidence.
A hard-hitting report by the National Confidential Enquiry into Patient Outcome and Death in 2010 highlighted huge inconsistencies across the UK in the prescription, monitoring and delivery of parenteral nutrition (PN, otherwise known as intravenous feeding from bags) in vulnerable premature babies.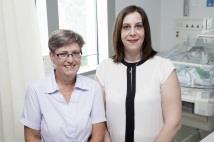 The East of England Neonatal Network Nutrition Group (EoENNNG) was set up in 2012 to review PN across the region's 17 neonatal units. The proposed neonatal programme was a completely new and revolutionary concept - that 80 per cent of preterm infants in the region requiring such feeding would have their nutritional requirements met by one of the agreed 'standardised' neonatal PN bags.
The aim of the procurement side of the project was to develop a framework agreement which trusts could use to eliminate this patchwork scenario.
From a procurement point of view, the contract would ensure that all trusts had access to standardised formulations at a consistent, cost-effective price, with the option of a same day delivery service if required.
As a result, all 17 trusts have now transformed their practice, implemented the guidelines and are using the contract and the standardised PN bags.
As a totally new service, a significant amount of time was spent engaging with suppliers around quality assurance but the project leads were able to achieve adequate competitive bids through thorough pre-tender market promotion, and engagement and consultation. Although no definite figures were available at the time of writing, anecdotal evidence from trusts suggests there has been significant improvement and vulnerable premature babies are now being fed much sooner with more appropriate nutrition.
The quality of the procurement process has meant significant cash releasing savings are being achieved - currently estimated at £100,000 across the participating trusts.
Finalists
Cambridge University Hospitals Foundation Trust: Supply chain transformation - highly commended
Central Eastern Commissioning Support Unit: Procurement is the enabler: reducing the prevalence of diabetes - highly commended
Burton Hospitals Foundation Trust: Procurement transformation: a new era of savings and efficiency
Countess of Chester Hospital Foundation Trust: Creation of a commercial procurement service
Mid Essex Hospital Services Trust: Spotlight
North East Lincolnshire Clinical Commissioning Group: The carers' support service
St George's Healthcare Trust: Central stores
Sponsor profile: Cook Medical
A global pioneer in medical breakthroughs, Cook Medical is committed to creating effective solutions that benefit millions of patients worldwide.
Today, we combine medical devices, drugs, biologic grafts and cell therapies across more than 16,000 products serving more than 40 medical specialties. In addition to our clinical teams, we have a team called Healthcare Business Solutions (HBS) that focuses on the business side of healthcare and the supply chain.
Our HBS team acts as one point of contact across all Cook Medical divisions for supply chain customers. They work with customers to increase efficiencies and streamline activities including purchasing, distribution and inventory management.
Founded in 1963 by a visionary who put patient needs and ethical business practices first, Cook is a family owned company that has created more than 10,000 jobs worldwide.
For more information, visit www.cookmedical.com