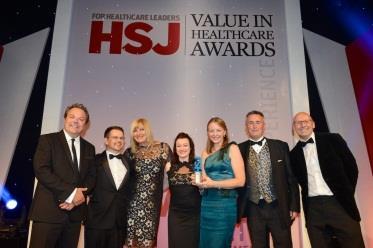 Finalists
East Cheshire Trust and Arvato UK - winner
London Procurement Partnership - highly commended
Arden Commissioning Support
North Bristol Trust
University Hospital of North Staffordshire Trust
East Cheshire Trust and Arvato UK: Transformation through innovation
The judges said that an amazing cultural change had been achieved which delivered demonstrable benefits to trust managers and staff and hence to patients.
Following an initial market testing event in April 2012, East Cheshire Trust placed an OJEU advert in June 2012 inviting expressions of interest to develop a partnership framework and outsource provider of HR / learning and development services. The following principles were agreed:
to deliver cost savings to the trust over the term of the services contract
to maximise income, ie gain share arrangements
to maintain /improve the quality of HR services provided to the trust
to maximise opportunity for supporting staff within the service for employment /career development.
The proposed attributes of a commercial outsourcer were:
a solid financial partner
viability – their ambitions and values should be congruent with those of the trust
innovation and strategic thinking - bringing values and solutions to HR services that add to the outcomes required
Commercial skills – a partner that has clear route to market and business plan to grow services
a long term commitment to partnership.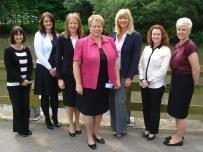 The governance arrangements were overseen by the establishment of a board who received regular status reports.
The contract was awarded to Arvato UK as single supplier. East Cheshire Trust has benefited from a significant goodwill payment in addition to a 28 per cent reduction in contract price. A capped cost for the service for eight years based on the services procured. Part of the partnership framework model the trust has an opportunity to gain share payments which are linked to product sales and profit on service revenue.
The activity volumes in the contract are created to provide the most flexibility for the organisation to support peaks/troughs of activity.
Judges loved the strategic approach, which took the organisation on a journey and recalibrated managers' dependence on HR – a huge cultural change.
Finalists
London Procurement Partnership: Payroll, HR administration and transactional recruitment services outsourcing - highly commended
Arden Commissioning Support: Pharmacy outsourcing project management
North Bristol Trust: Improving the provision of a compliance aid dispensing service for patients on discharge by the use of a 3rd party dispensing partnership
University Hospital of North Staffordshire Trust: Active management of out-sourced out-patient pharmacy services