In association with Four Eyes Insight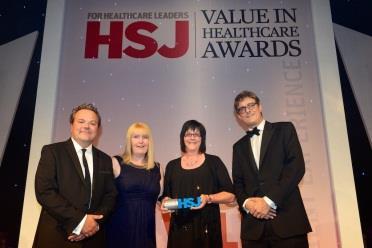 Finalists
Northern Lincolnshire and Goole Foundation Trust -winner
Worcestershire Acute Hospitals Trust - highly commended
Countess of Chester Hospital Foundation Trust
Health Education England and East Kent Hospitals University Foundation Trust
King's College Hospital Foundation Trust
Nottingham CityCare Partnership
Partnerships in Care
South Staffordshire and Shropshire Healthcare Foundation Trust
University Hospitals of Leicester Trust
Northern Lincolnshire and Goole Foundation Trust: Hospital support assistant project
The judges said this was an excellent project that has developed clear career roadmaps and qualification for an often overlooked part of the healthcare team.
The project set out to integrate services currently delivered by three roles – ward domestic, ward caterer and ward support – into one role, the hospital support assistant. Drivers included:
the need to improve service delivery while safely reducing cost, the integration of current activities to improve the service delivered to patients and staff was identified as an opportunity for improvement. * the Keogh Review. The trust was placed in special measures and the Facilities Directorate were able to assist the trust's response in designing service improvement.
cost improvement and value for money.
service demand – changing resource requirements from wards and departments.
The project board set out a series of objectives at the start:
ensuring effective and extended support to clinical teams ie increased weekend cleaning and support with catering duties
delivering significant efficiency savings so the trust can live within its means
ensuring that arrangements are robust enough and flexible enough to deal with the normal peaks in workloads
ensuring that staff arrangements are flexible, and can at all times appropriately support the operational needs of clinical services
maintaining current high standards in infection control and customer satisfaction.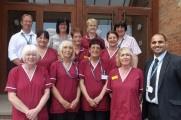 The team worked closely with colleagues in finance to confirm the baseline, calculate the potential cost improvement for the models developed and develop a tracking system to assure benefits were realised.
The baseline cost for the scope of services defined by the project was £3,851,900 The realisable full year savings, approved by finance, total £466,900, a cost improvement of 12 per cent.
Judges said this was a very good example of sharing best practice with other NHS organisations.
Finalists
Worcestershire Acute Hospitals Trust: Innovative solutions to unique challenges in service improvements through effective workforce development
Countess of Chester Hospital Foundation Trust: Care and comfort assistant
Health Education England and East Kent Hospitals University Foundation Trust: Establishing hot 'emergency-based' and cold 'ward-based' teams to enhance the trainee experience, improving patient care at weekends
King's College Hospital Foundation Trust: Volunteering programme
Nottingham CityCare Partnership: Holistic worker model
Partnerships in Care: PiC Ward to Board project impact on workforce efficiency
South Staffordshire and Shropshire Healthcare Foundation Trust: Introducing assistive technology to inpatient services to improve NHS mental health service delivery
University Hospitals of Leicester Trust: Breast unit reconfiguration project
Sponsor profile: Four Eyes Insight
Four Eyes Insight is a team of highly skilled and experienced Clinical Productivity and Service Redesign Specialists.
We have the understanding, the practical experience and the unique tools to solve the clinical productivity puzzle. We've developed a solid and successful methodology for turning around productivity issues in any clinical department. We work with specialty teams to ensure they have robust clinical workforce plans which help with business opportunity development, cost improvement, and clinical productivity and efficiency programmes.
Four Eyes Insight doesn't just provide a theoretical solution; we help turn the right clinical productivity plan into an operational reality.