Integrating recovery, reablement and rehabilitation will be key to cutting hospital readmissions. By Daloni Carlisle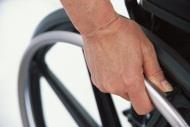 Reablement is one of those ideas that seems like a no-brainer. If people are at risk either of being admitted to hospital or of a delayed discharge because they can't cope at home, then a short, focused, home-based intervention might help.
But with the move of commissioning of reablement from social to health care in April 2013, three questions about the economics and benefits to health are beginning to come into sharper focus.
Does reablement reduce the risk of readmission? Does it avoid delayed discharge? And does it save money? The answers, it seems, are far from clear.
'It takes time to build up the relationships needed to make reablement work but too often we have only six to nine months funding'
On one side are the findings from a review carried out last year by the think tank Demos. Claudia Wood, Demos deputy director, says: "It's not a particularly well researched subject. The evidence suggests that it does reduce the amount of social care needed after people have been discharged from hospital and that's very important for local authorities. But it does not show a reduced risk of rehospitalisation."
So a person discharged from hospital and given a typical four- to six-week package to settle them in at home is less likely then to need ongoing social support but is at the same risk of readmission as the person who did not have the reablement package. As Ms Wood notes: "Reducing readmission is the big cost saver and the big gain for human outcomes."
It was not clear from the research why this should be. Ms Wood speculates: "It could be that reablement is very much focused on the home, making sure people can wash and dress or make a proper meal. But it rarely seems to be about helping people re-engage with their social networks and helping them to get out of their homes and regaining their confidence to, for example, use a bus or walk to the shops."
There was also a "cliff edge" to the four to six week reablement package with the service abruptly ended and no period of transition.
Time limited
Which is perhaps why the British Red Cross's reablement schemes are able to show some radically different results. With a network of 8,000 trained volunteers supported by paid expert staff, the BRC is a big player in what it calls "support at home" services that are designed to help people regain their independence and so avoid a hospital admission or readmission.
"Our services are all about optimising confidence and empowering people to do things for themselves," says Margaret Lally, director of UK service development for the BRC. The services are designed around the needs of the individual. They are time limited but can go on beyond the typical four to six week cut-off.
The BRC has been careful to evidence this, commissioning a review from Deloitte that was published in November 2012.
It looked at five BRC reablement schemes and found that they delivered estimated savings per user in the range of £168 to £704. Patients reduced their length of stay by up to three days. They were less likely to return to hospital and less likely to require social care packages, including both home support and residential care.
In a separate report, called Taking Stock, BRC tells the stories of five people who have used its home care support and details the potential savings made by early preventive intervention.
They are both touching and instructive. Take the case of Mr Bains, 68 and using a wheelchair after being diagnosed with multiple sclerosis. Social workers had organised carers and meals on wheels but the Red Cross stepped in as he became depressed and said he felt suicidal.
The volunteer visited him, mentored him to get in touch with support services including the MS Society which provided a home visitor, and the NHS expert patient programme to help him learn more about how to manage his condition. The Red Cross also gave Mr Bains information about community transport services, local buses with wheelchair access and information on accessible days out locally.
Reconnecting people
As a result he overcame his fear and embarrassment of being seen in a wheelchair, went out with his son and bought an electric scooter that enabled him to get around town again and reconnect with the community.
Potential savings identified included keeping him out of hospital, preventing him needing antidepressants and avoiding the need for cognitive behavioural therapy - adding up to a theoretical saving of somewhere between £7,310 and £10,430.
Margaret Lally feels that the shift of commissioning from local authorities to CCGs is an opportunity to look again at how reablement services are structured. "They need to be based around understanding how we help individuals maintain or regain independence," she says.
"They need to be part of integrated care pathways." She believes empowering individuals to connect with support in their local communities is an important factor and it is important that agencies can do that signposting.
Amit Bhargava, chief clinical officer for Crawley CCG and a member of the NHS Clinical Commissioners Leadership Group, agrees. "We need to start looking at reablement in a fundamentally different way," he says.
Patients recently discharged from hospital need what he calls "the three Rs": recovery, reablement and rehabilitation. Integrating these three will be key to delivering reduced readmissions and to speeding up discharge.
Reablement services also need to be highly responsive. As Ms Lally points out: "The Red Cross is an emergency response organisation and the people who work for us know that they have to be ready to respond to individual crises."
Ms Lally also wants to see longer term planning: "What we have seen time and again is that it takes time to build up the relationships needed to make reablement work but too often we have only six to nine months funding. Commissioners need to be prepared to work with providers for a longer period."
Dr Bhargava senses that CCGs are keen to explore new models but warns that the barrier, as always, may be the cash.
Currently CCGs pay for a hospital admission of, say, five days for a given condition. If the patient is discharged earlier, the saving accrues not to the CCG but to the acute provider.
Dr Bhargava says: "I was talking to one hospital chief executive recently who was happy for us to take away the patients - but not to release the cash. We need to unbundle the tariff. There needs to be intent around this - and that needs to come from the centre."
Return to Commissioning supplement main page
Sue Collins on independent living
Every year the British Red Cross helps hundreds of thousands of people live independently in their own homes for as long as possible.
The charity's dedicated staff and volunteers help elderly and vulnerable people to rebuild their confidence, their resilience, and their health. Its home from hospital schemes support patients who no longer require acute care, but who need extra support in order to be able to cope at home, particularly when simply tackling the cooking and cleaning feels like a daunting challenge.
Its support at home packages help people connect with their communities, make sure they take the right medication, and crucially signpost people to other support from the local diabetic nurse to British Legion clubs or exercise or knitting groups.
These schemes not only make a huge difference to vulnerable people and their families across the country, but are increasingly being shown to make a big impact to commissioners and the health and social care sector in general.
Independent research has revealed that British Red Cross services can save the NHS up to £10,000 per person supported, while another study highlighted a return on investment of £1.50 for every £1 spent by commissioners.
By reducing unnecessary hospital admissions, supporting hospital patients to be discharged as soon as they are medically well and preventing delayed transfers of care, taking the strain off GPs, and enabling people to stay in their own homes rather than care homes, the British Red Cross preventative care services save millions of pounds each year.
Sue Collins is head of health and social care at the British Red Cross