A North West trust that was placed in special measures after the 2013 Keogh review has now received a good rating after a Care Quality Commission inspection.
The regulator said Tameside and Glossop Integrated Care Foundation Trust had a "much improved approach to safety, training, and mortality rates", and staff shortages were being addressed in a "proactive and sustainable way".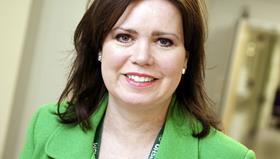 Professor Sir Mike Richards, the chief inspector of hospitals, added: "We saw big improvements in urgent and emergency care. The department's handling of a major incident which occurred during our inspection was very impressive and ensured patients were treated in the safest and most appropriate way possible."
Tameside's former chief executive tendered her resignation shortly before the trust was placed in special measures in 2013, and was replaced by Karen James, former chief operating officer at University Hospital of South Manchester FT.
Tameside was subsequently rated inadequate by the CQC in 2014 and requires improvement in 2015, when regulators agreed to lift it out of special measures on the condition that it began transforming into an "integrated care organisation".
Ms James said: "Today we can look back at our journey so far and appreciate that we have come a long way. I am immensely proud of my staff and the contribution they have made to improve services for local people."
She told HSJ the inspection report would "provide a platform" from which to implement the radical service changes.
She said the trust still provides the same range of acute and specialist services as it did in 2013, but has forged clinical networks with other trusts in specialities such as cardiology, ophthalmology and ear, nose and throat, in order to address safety issues.
Community services have recently transferred into the trust, with the council's social care staff due to follow in the next 12 months.
The trust has also made progress in terms of integration with primary care, and now employs two extensive care GPs, as well as paying for half the salary of five GP neighbourhood leads.
Source
CQC report and HSJ interview
Source date
7 February 2017