Developed during the pandemic, the NHS COVID App illustrates how major policy changes can be embedded into patient-focused digital technology in a short time frame.
COVID has had a profound impact on the NHS. Staff, clinicians, operations and management teams continue to face unprecedented demands. The need to control the spread of the virus also drove the development of the NHS COVID-19 App, a digital service that allowed citizens to report their PCR results so that people they have been in close contact with could be anonymously informed of a possible exposure to COVID-19. As we consider accelerating the use of data and technology across the integrated care system, does the App offer lessons for digital transformation in the NHS?
A vital part of the pandemic response, the NHS COVID-19 App wasn't only an effective digital service, delivered rapidly and deployed at scale. It also represented a culture change; firstly, in how the Department for Health and Social Care (DHSC) collaborates with partners to digitally intervene in a public health crisis and, secondly, in patients' interaction with digital health services.
Delivered in just 12 weeks with a secure, privacy first approach
Sponsored by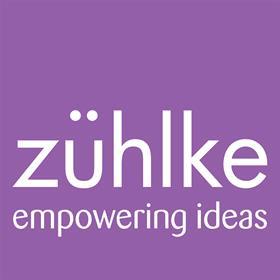 Zuhlke was the delivery partner working with DHSC. The joint team operated in a highly incremental, agile way, with policy, compliance, user research and design, all embedded within the weekly development build cycle. The exclusive use of native cloud services and the automation of every aspect of the build, test and deployment process, enabled delivery of this class-1 medical device in just 12 weeks.
Embedding usability research and design, with a specific focus on hard-to-reach groups – such as those with disabilities and people with English as a foreign language – created engagement across society, not just with digital natives.
Privacy, security and scalability are embedded in the App's design. The app's core function was to identify close contacts of individuals that later tested positive for COVID. Public trust was critical and so the team worked with the National Cyber Security Centre, the Information Commissioner's Office, Apple and Google, to ensure that the app was 100 per cent anonymous and secure. National policy requirements were implemented at pace, alongside a commitment to open sourcing the code, allowing independent scrutiny of the App, especially around privacy.
Significant results
It was downloaded by 10 million citizens in its first week after launch and has now been downloaded more than 30 million times. It meets strict accessibility standards, and users like it too – 400,000 user reviews rate it 4.6 out of 5.0 on the Apple AppStore (on January 19, 2022).
The App has also been a source of feedback and insight, not just for the development of features but public health policy too. The app enabled near real-time epidemiological analysis across England and Wales provided by the stream of anonymous data recording infection rates and contact frequency. This data analysis allowed scientists to track outbreaks as they were occurring, feeding vital information into the government's overall response to the pandemic.
The App is estimated to have averted 594,000 infections and between 4,200 and 8,700 deaths between its launch on 24th September 2020 and the end of December 2020.
Making change visible, quickly
The App and its development might represent a model for digitally transforming Integrated Care Systems (ICSs) as we recover from Covid.
There are clear opportunities to develop Software as a Medical Device, using the approach developed for the COVID-19 App. Mobile apps offer lower costs and a wider reach in many medical situations, such as companion apps for drug delivery, remote consultations with healthcare professionals or long-term monitoring of an individual's vital signs. The data gathered from these devices will support timely, focused local Public Health policy.
Furthermore, in our experience, successful digital transformation results from applying Agile techniques, specifically cross-functional team-working, user-led design and development and a focus on time-to-value. This starts with clearly defining areas of value that cut across a care pathway, driven by a clinician or patient need. This clarity is key to successful delivery, allowing Agile teams to define, develop and deploy a solution quickly and visibly, before iterating and scaling rapidly.
The NHS COVID App demonstrates how Agile techniques, deployed on a well-architected cloud infrastructure, can support the rapid development of a class-1 medical device, helping a population avoid infection whilst maintaining privacy and public trust. Adopting an Agile approach, as part of a wider digital transformation, will accelerate the pace at which patients digitally interact with their ICS, transforming how the NHS manages, delivers and enables patients to experience healthcare.
Contact Calum Macleod, healthcare lead, Zuhlke UK on calum.macleod@zuhlke.com
Email: info@zuhlke.com
Web: https://www.zuehlke.com/en/industries/medical-device-healthcare