Covid has brought with it the potential of more threats but not all organisations are equally well positioned to respond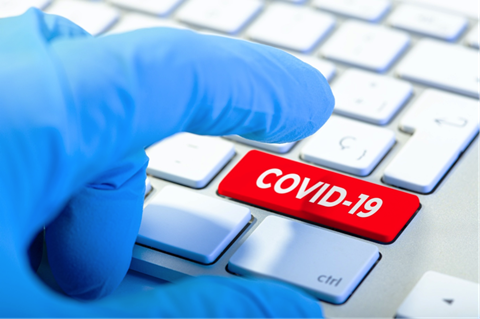 When the covid pandemic began, Gary Colman and his colleagues had thought they might see a slowdown in their work. Mr Colman is head of IT audit and assurance services at West Midlands Ambulance Service Foundation Trust, but the organisation also provides such support to other NHS bodies – helping them ensure their data and systems are secure. In fact, he said during an HSJ webinar in association with Pulse Secure, they have been busier than ever.
In association with

"Obviously the pandemic has shifted people to working from home, so we've got security risks from those points of view; you've got different threats when people are working from home remotely. Then you've also got phishing emails which have just increased massively."
He said he has been encouraged that, while organisations have been keen to deploy new digital solutions more swiftly than ever before, the security angle has not been neglected during the process.
But the disparity between those organisations that are strong on cybersecurity and those with more work to do remains, Mr Colman argued. "I would suggest there are some trusts whose security posture is near enough as good as it probably could be. We have, at the other end of the playing field, some organisations who are, probably 10 years behind."
Asked to explain that gap, he pointed to levels of focus, resourcing and investment. "Some trusts have had their eye on the ball for a long time – they got started down the cybersecurity, IT security road a long time ago. We'll go to some trusts and they'll have a team of, say, 10 people working full-time on nothing but privacy, data protection and cybersecurity. Whereas, we'll go along to other trusts and there's still a head of IT, poor IT manager trying to do everything on their own, and that's the real difference."
For Prakash Mana, the attitude to digital investment pre-covid was key to determining how much further digital progress can be made and how quickly. "Organisations that are more reactive [when it comes to digital] are, obviously, caught off-guard during this whole covid situation. Organisations that took a much more proactive approach, organisations that were already having boardroom discussions about how digital is going to improve our patient experience were [better placed] when we were all hit by covid-19."
To watch an on demand recording of the full webinar, visit here
The NHS digital agenda in the covid era
1

2

Currently reading

Cybersecurity in the covid-19 era