An HSJ webinar, supported by Pulse Secure, found there has been a real acceleration in digitisation in many organisations – but whether that progress is consistent across the system remains unclear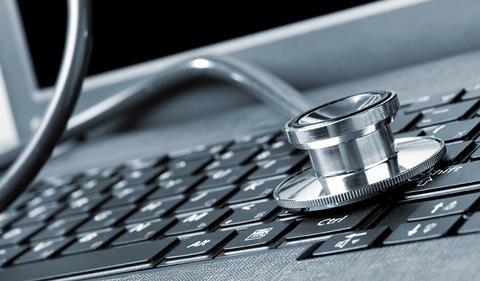 Supporting remote working was once a relatively minor concern for the IT team at University Hospital Southampton Foundation Trust. On any one day, a maximum of 100 members of its 11,500 workforce might be expected to work from home. Then covid hit.
In association with

"We went from 100 to peaking at over 3,000 people, so it's a huge growth in people dialling in, working from home," reports Adrian Byrne, the trust's chief information officer.
It meant an urgent need to ensure safe and reliable means of employees working in places other than the trust's sites. New security platforms were installed and the resilience of network connections improved, all with a view to making the shift to new means of working as seamless as possible.
It's part of the reason that he suggests the pandemic has been positive for digitisation and cybersecurity in the NHS. The agenda is far from a new one, of course. But in the face of an entirely novel challenge, digitisation measures that had been considered or debated over have in some instances simply become implemented more or less overnight.
At Southampton, for instance, plans had already been underway to remove paper letters to GPs and replace them with entirely electronic communication. Covid dramatically sped up that process, with traditional bureaucracy falling by the wayside. The watchwords become that of a famous US sports brand – just do it.
Has that been the experience across the NHS, however? And might covid – along with pre-pandemic plans to invest in a number of digital aspirant trusts – finally mean consistent levels of digitisation and cybersecurity across the service? In mid-June, HSJ assembled a small panel to discuss these issues. During a webinar supported by Pulse Secure, experts explored quite where the digital agenda now stands.
While Mr Byrne reported real progress, he also acknowledged it had been made possible in part by additional central funding received over the past few years – University Hospital Southampton FT is one of the global digital exemplars. So have other organisations been reconsidering digital needs in the same way?
Certainly Prakash Mana, the then-chief portfolio officer at Pulse Secure, reported significantly increased interest in his company's products. The firm offers zero trust secure access solutions, meaning that no user or device is trusted by default – even when within an organisation's network.
"Business continuity has become a critical subject for every enterprise," Mr Prakash suggested. "Previously, security was considered in more of an information technology-kind of position. Now security, or working from home, or remote access solutions have elevated themselves into chief financial officers, chief executives officers looking at them because they're so critical to our business continuities."
Similarly, Gary Colman – who is head of IT audit and assurance services at West Midlands Ambulance Service FT but also provides such support to other trusts – reported he and his colleagues have been rushed off their feet of late.
"We've been testing remote access systems most days now since this all kicked off. Quite a few organisations are now using your Apple phone and your Android phone to help people work remotely, so viewing images, or notes."
In other words, there has been a real acceleration in digitisation in many organisations and associated work on security. But whether that is consistent across the service is unclear – "I don't think I've ever spent so much time just working within my own organisation that in the last three months and I do normally spend quite a lot of time scanning around other people," said Mr Byrne. He also pointed out that where things go from now is up for debate.
"I say to people that we've been in incident management now for three months, we're probably just coming out of it and we're going into recovery, but don't assume that recovery is just sustaining or even accelerating what we've already done. We're now going into a phase where we're going to have to start to think, again, about how we do things."
To watch an on demand recording of the full webinar, visit here
The NHS digital agenda in the covid era
1

Currently reading

The NHS digital agenda in the covid era

2