Zuhlke is a global innovation service provider with 50 years' experience in healthcare. To drive innovation to scale and capitalise on the huge digital opportunities post-covid, Calum Macleod, Health lead at Zuhlke UK, outlines six steps that will identify the right digital projects to start now
For the thousands of us who have been involved in digital transformation within the NHS over the last 20+ years, it can feel that most of projects have come in one of two forms, neither "just right":
Large, ambitious projects which take ages to deliver value and, when they do, rarely meet the original expectations and vision of the business case, which was often instigated or approved at the highest levels of the NHS;
Tactical projects/pilots/innovations that have been successful in small-scale, local settings but then fail or take too long to scale.
Unlike Goldilocks who experimented, learned from her mistakes and then found the right answer to her needs, these two models of delivery are still favoured in many digital initiatives.
Sponsored by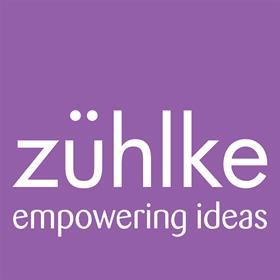 In the quest for 'just right', covid-19 has helped… and hindered
Several solutions scaled nationally and rapidly during covid. Examples included the covid-19 App, the covid pass on the NHS App, AttendAnywhere, Accurx, digital NEWS score capture (e.g. WHZN) and even Microsoft Teams.
The problem is that these focused on a limited set of use cases for a specific health condition.
Each one provided excellent answers for covid but bent both service delivery and digital projects "out-of-shape" compared with their previous, broader focus. So, health inequity and wait-lists grew whilst workforce capacity to take on new models of service delivery became more limited.
In searching for projects neither too large nor too small, covid-19 provided a new, third way of scaling solutions nationally which, whilst imperfect, has provided plenty of experience and evidence of what could work well in the future. National funding, the relaxation of Control of Patient Information, teaching each other the digital skills needed urgently, quick-fire decision-making at every level of the NHS, and clear use-cases all contributed to rapid, scale adoption.
Meanwhile and discussed almost entirely separately, the most exciting structural reform in support of digital transformation in the NHS for a long time was in development. Integrated Care Systems start formally this July, providing the "just right" size of population and healthcare system to enable scale solutions to make an impact.
What is a 'just right' approach (so the NHS can 'eat it all up')?
For the first time there is near universal acceptance that healthcare digitisation both improves outcomes and drives more efficient healthcare. The volume, pace and scale of digital ideas can feel overwhelming. That is a concern, as the choices we make now about how and what we implement will have their full impact in 2030. It's therefore vital there is clarity on how each selected solution will impact care quality and free up care capacity.
We have identified six steps to help prioritise the right projects for 2022-23:
1. Put the workforce and patients at the heart of every project. Good patient feedback around a digital solution spreads like wildfire around an NHS organisation. It is the same with the NHS workforce - there has not been enough of a voice for nurses, porters, admin staff and others in shaping digital priorities. Putting patients or staff at the heart of each phase of a project will keep the innovation relevant at each stage as a solution scales.
2. Look for problems to solve that require better cross-organisational working. Empowering patients, enabling care closer to home and exploiting the new digital tools now available will force different teams to work together much more closely than before, in totally redesigned care pathways. A problem that brings multiple teams together, including patients and carers, is the best place to start.
3. Look for and listen to the often-hidden innovators within your ICS who are already doing this work and get them onboard to help. We regularly meet innovation heroes who are doing the challenging task of bringing teams together across different organisations daily. The irony is they are often too busy doing the work to be involved in shaping priorities and strategy. Find and listen to them – they will understand how to get cross-organisational projects delivered better than anyone else in the ICS.
4. Solve one problem at a time. We understand the temptation to start with a big vision, and then create workstreams to deliver major projects. The challenge is that it can be more than 12 months before this approach makes a difference on the front-line. At Zuhlke, we recommend finding a high-impact, high-benefit single problem, focus on creating a fix, and then scale the solution and lessons learned from there. Initiating a number of these within an ICS provides the platform for a bigger, pan-ICS programme. This broader programme can then evolve from real-world problem-solving instead of top-down planning.
5. Build on what you already have. There is a tendency to wait for the next big system to arrive. Post-covid there will be a plethora of solutions deployed at some level of scale near to where you work, solving some of the problems you face. Asking the question "how do I make this technology work for a wider group of conditions/staff/patients/ carers?" is a great starting point.
6. Remain attentive and entrepreneurial as the solution scales. Moving to scale is not just about understanding the user, creating a proof-of-concept, producing a case to scale and then delivering it. In the NHS particularly, there are different (albeit often changing) accelerators available to you at each stage of the journey. Stay alert to what is available through funding, whilst remaining clear-eyed about ensuring scale deployment is affordable.
Goldilocks found the right solution for her next need (and avoided the bears)
Goldilocks prioritised her experimentation around her next immediate problem. Her willingness to keep testing solutions did not stop at porridge. Like Goldilocks we will never stop experimenting with digital solutions in the NHS. Unlike Goldilocks, it's not easy for an ICS to identify its next, most important problem, but deeper patient and staff engagement must be the starting point. If we are successful, we will be more efficient in what we do, and hopefully avoid any unexpected threats on the way.
If you're looking for experience and expertise to support you with your next project, get in touch with me at calum.macleod@zuhlke.com or on 07521 390118