New digital solutions that support asynchronous communication between clinicians could transform elective care and aid in tackling the expanding waiting lists

This is paid-for content from our commercial partners. Find out more
We've all heard the much-publicised figure of 4.6 million relating to how many people missed out on hospital treatment in 2020. And that's just in England. Meeting the NHS's 18-week standard was a challenge pre -COVID. Now, barely a year since the coronavirus plunged the health service (and planet) into a rolling state of emergency, it feels more like fantasy.
Sponsored by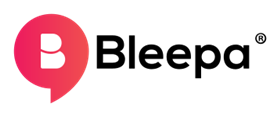 Already, waiting lists are the longest since records began. Last year, 6 million fewer people sought treatment than in 2019 – a 29% shortfall. If even three-quarters of these 'missing patients' reappear, the NHS waiting list, by March 2024, will stand at 9.7 million.
One thing is clear: 'business as usual' won't fix the elective care backlog. Drastic action is needed. But there is a bright side: the tools we need are already here.
At the outset of the pandemic, decades-old practices were ripped up overnight – primarily in favour of digital-first solutions. To reverse the ballooning backlog, it's time to learn the digital lessons and leverage the capabilities of technology to help us move forward faster.
Let us introduce you to Bleepa.
Bleepa is a platform that unlocks an entirely different way of working – asynchronous.
To date most clinical interactions happen in person, or at least require two people to be available at the same time to have a discussion, be that over the phone or, more recently, via video call. Yet in other aspects of our lives we mostly communicate by instant messaging, largely because it's more efficient.
All clinicians will be familiar with being half way through a procedure, or a report, when the pager, the phone, the junior doctor interrupts and you are pulled away from the task in hand. If that message was there waiting for you once you'd finished the task in hand, how much more efficient would you be? Well, that nirvana is what asynchronous communication allows and it's available through technology you already have in your pocket (your mobile) in a regulatory compliant package called Bleepa.
Bleepa is already transforming day to day clinical practice by bringing the power of patient-specific asynchronous communication to clinicians in hospitals, increasing the efficiency of referrals, reducing the time to get a second opinion from senior clinicians and enabling on the go access to key patient information such as medical imaging, reports and results so that teams can be truly mobile.
Great as this is, the real power of asynchronous is yet to be realised in the context of elective care.
When you boil it down elective care requires a number of clinicians to have a series of conversations in order to agree the correct investigations and subsequent treatment for a patient. Unsurprisingly the answer thus far has been to get the relevant clinicians together at the same time and, pre-COVID, same place through the process of multi-disciplinary team meetings (MDTs).
Coordinating this is difficult and expensive when you believe these conversations have to happen synchronously. In asynchronous communication messages are sent to colleagues who in turn reply in and around their other clinical commitments; a radiologist can message a surgeon about a patient, who can then reply between theatre cases. MDTs now fit around clinical work rather than clinical work fitting around MDTs.
Whilst this is great for clinicians the real reward is for patients. Patients no longer need to wait for the next MDT slot to be discussed and progressed along the care pathway, their MDT process can start straight away, accelerating investigation and treatment – driving down the backlog by accelerating pathways.
Take away the element of time and all you need is connection, not coordination.
Asynchronous communication is just part of what Bleepa does. Bleepa connects clinical teams around individual patient episodes but it also draws patient information from multiple hospital systems so that all the relevant data is available to that team. With Bleepa you login to a patient rather than a system and from there can interact with colleagues and see the information you need in order to make decisions. In the aftermath of COVID, where many clinicians are looking to work more remotely, having both asynchronous communication and access to patient information will be key to keeping elective care moving.
Want a bit of asynchronous assistance to unblock your backlog? Get in touch at sales@bleepa.com or click here.