A new online blood cancer dashboard aims to fill the current information gap and support service improvement in blood cancer across England

This is paid-for content from our commercial partners. Find out more
Despite having the UK's third highest cancer death rate,[1] blood cancer has, until recently, lagged behind the four most common forms of cancer - breast, colorectal, lung and prostate - in terms of routine data collection, which has created a significant information gap for haematological cancer service providers.
Sponsored by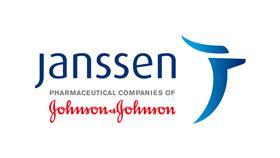 Widespread recognition of the fundamental importance of integrated data collection was highlighted back in 2015 with the publication of the Independent Cancer Taskforce's report, 'Achieving World-Class Cancer Outcomes', which set out the need for the better use of data to underpin service improvement.[2] Following this a dedicated online cancer dashboard that was established by NHS England (NHSE) and Public Health England (PHE) brings together a range of existing data from different organisations to show comparative performance of Clinical Commissioning Groups and local providers across the country.[3] This routine collation of data on prevalence, route and time to diagnosis, waiting time and survival in the four most common cancers has allowed clinical leaders, commissioners, providers and Cancer Alliances to gain a broad picture of current service provision within the NHS and identify areas for potential improvement.3 However, significantly for those working in haematological cancers, it does not include data on blood cancer, the fifth most common cancer in the UK.3
With over 250,000 people living with blood cancer and around 40,000 people diagnosed each year in the UK,[4] there is clearly a need for a similar centralised data collection for haematological cancer, which is why Janssen and the Blood Cancer Alliance (BCA) have collaborated to create a dedicated online Blood Cancer Dashboard.
The Blood Cancer Dashboard brings together existing haematological cancer data and allows comparisons to be made with the data on breast, colorectal, lung and prostate cancer included in the existing NHSE and PHE dashboard, as well as between Cancer Alliances. It is the first time that blood cancer data has been brought together and presented in a way that can be analysed, compared and contrasted. Having access to comprehensive data on prevalence, diagnosis, survival and other key areas helps decision makers to better understand the complexities of this disease and identify areas for improvement in cancer service delivery – key to meeting the aims set out in the NHS Long Term Plan.[5]
Stephen Scowcroft, Director of Operations and External Affairs at Lymphoma Action and chair of the Blood Cancer Alliance said: "This is a really positive step for everyone affected by blood cancer and we hope the data and evidence will help us develop further services for them - as well as support key messages around the importance of early diagnosis and access to treatment and psychological support."
References
[1] APPG on Blood Cancer. The Hidden Cancer. Available at: https://bloodwise.org.uk/sites/default/files/documents/appg_report_on_blood_cancer.pdf. Last accessed November 2019
[2] Independent Cancer Taskforce. Achieving World-Class Cancer Outcomes. A Strategy For England 2015-2020. Available at: https://www.cancerresearchuk.org/sites/default/files/achieving_world-class_cancer_outcomes_-_a_strategy_for_england_2015-2020.pdf. Last accessed November 2019.
[3] NHS England & Public Health England. Cancer Dashboard. Available at: https://www.cancerdata.nhs.uk/dashboard#?tab=Background. Last accessed November 2019
[4] Bloodwise. Facts and information about blood cancer. Available at: https://bloodwise.org.uk/blood-cancer-facts. Last accessed November 2019
[5] NHS. Long Term Plan. Published January 2019. NHS England. Available at: https://www.longtermplan.nhs.uk/wp-content/uploads/2019/01/nhs-long-term-plan-june-2019.pdf. Last accessed November 2019
Date of preparation: November 2019
Job number: CP-126866