AI-powered solutions are helping GPs effectively implement pathway guidance and reduce unnecessary referrals to hospitals, writes David Ezra
Whilst the NHS has brilliantly met the threat of hospitals being overwhelmed by covid-19, it is clear that serious and long-standing health service issues now need to be faced, such as the backlog of increasingly urgent patients waiting for hospital treatment.
Sponsored by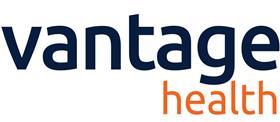 Relieving pressure on hospitals is one of the highest priorities of the NHS. Their Outpatient Transformation Programme has a target of a 30 per cent reduction in attendances, necessary for the survival of the NHS even before the crisis. Senior officials suggest this could increase to 50 per cent post-covid-19.
GP practices are also under increasing pressure as patients seek medical help they have deferred for months.
How can AI help? The answer lies in the implementation of pathway guidance which has been developed by hospital consultants and GPs to help clarify the route a patient should take to the most appropriate care, which is often away from hospitals.
Whilst many patients do need hospital treatment, up to 40 per cent of outpatient first appointments resulted in an immediate discharge even before the onset of the crisis, suggesting that many patients do not actually need hospital treatment and that other care services could provide the appropriate care.
Pathways are considered by many – from Simon Stevens to local GPs – to have the potential to make the NHS work better and to significantly reduce unnecessary referrals to hospitals. But only if they can be operationalised. So far, the work carried out on pathways has been clinically excellent, but most organisations have been unable to implement them for a number of reasons:
1. The GPs at the front end of the process rarely have the time to review and memorise the pathway guidance; it's not unusual for a GP to have over 100 guidance forms, leaflets and manuals.
2. The guidance regularly changes to allow for new services, types of treatment and any number of other reasons.
3. Hospital consultants spend time reviewing referrals to little effect, resulting in valuable clinical time being wasted.
An AI-powered solution developed by Vantage Health has 'automated' this process, instantly presenting supporting advice to the GP. Vantage Health provides this AI-based service as a wraparound to eRS, and directly to clinicians who do not have access to eRS.
The service has been pioneered by a number of hospitals and is being rolled to whole health economies and has delivered dramatic falls of unnecessary outpatient referrals by as much as 50 per cent.


David Ezra is head of transformation, Vantage Health