Justin Day explores how, during these unprecedented times, the health sector can embrace the benefits that cloud technology can bring

This is paid-for content from our commercial partners. Find out more
The NHS has operated under pressure for years but during the coronavirus pandemic, the strain is even greater. Healthcare organisations are making huge changes to adapt to significantly increased workloads. This, coupled with the need to move to remote working, while continuing to provide essential care services.
Sponsored by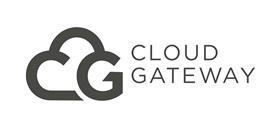 No organisation could have predicted a pandemic, however it's clear that existing IT infrastructure cannot support the entire workforce to access private networks from home. Extraordinary measures are needed in extraordinary circumstances. The nature of being able to do things quickly is what cloud infrastructure has been built for.
The cloud brings many options around flexibility and pace of change, and in these unprecedented times that becomes more pertinent. Cloud platforms alleviate short-term pain as well as provide a future-proof foundation. There's been some deployment of new technology. However, during these unprecedented times, the health sector must embrace the benefits that cloud technology can bring.
Cloud platforms alleviate short-term pain as well as provide a future-proof foundation
With services stretched, cloud technology is perfectly placed to scale up and down according to demand. With the pandemic ongoing, mass amounts of confidential data are being produced daily. Cloud connectivity can consolidate sending data to the Health and Social Care Network (HSCN) or other secure access systems, even for users accessing remotely.
Cloud technology enables the NHS to deploy scalable applications as needed, instead of paying for on-premise services which limit flexibility. The cost model can also bring significant savings. This can replace traditional processes and services with digital solutions, such as apps which monitor patient vital signs. Instead of laboriously recording results using pen and paper, patients can be monitored digitally and from their homes, saving time for nurses, reducing emergency situations and improving patient outcomes during this pandemic.
Balancing agility and security
Ensuring that security isn't compromised in the short term is a balancing act. Organisations are often distracted by shiny new technology while forgetting the risks that it can bring. Not only do healthcare providers hold huge amounts of sensitive and confidential data, which is multiplying by the day, it's imperative that they continue to operate key services needed to treat patients across the board.
The WannaCry cyber attack managed to severely disrupt patient services. The healthcare system cannot afford for this to happen again, especially during the time of an ongoing pandemic. Secure access infrastructure will encrypt traffic to ensure that cyber attack risks are mitigated and doctors, nurses and clinicians can continue to do the fantastic work they do, saving lives.
While different technology is being deployed across the NHS to improve its services, secure cloud connectivity is extremely important in enabling the healthcare system to improve patient outcomes, proactively create an agile network, better integrated risk management, flexibility and elasticity in the use of applications and importantly, large cost savings.
Do you need a consolidated, secure connection to the HSCN, PSN or other cloud and on-premise infrastructure for your remote users? We're here to help. Get in contact and we can help you to get access for remote workers within hours.

Justin Day is the CEO and co-founder of Cloud Gateway