Emmanuèle Claeys, Oncology Business Unit Leader for Lilly's Northern European Hub, discusses the impact of the pandemic on cancer care and the opportunity to build back stronger for patients
This article has been initiated, funded, and authored by Lilly

This is paid-for content from our commercial partners. Find out more
The covid-19 pandemic led to unprecedented disruption and backlogs for cancer care in the UK, with approximately 16,000 people currently waiting more than 62 days for a diagnosis.
At the same time, 40,000 fewer people are actually starting cancer treatment, and 350,000 fewer patients have been referred to see a cancer specialist.
Sponsored by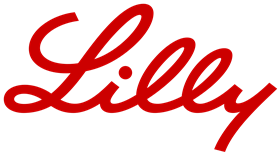 The cost of this disruption is acute. Each four-week delay in cancer treatment reduces survival by 10 per cent, meaning the inescapable reality is that longer waiting times for treatment leads to avoidable deaths.
Delays to diagnosis and access to treatment were serious issues long before the pandemic struck, with the NHS already operating at capacity and staff under enormous strain. Capacity challenges are prevalent throughout the cancer pathway, from diagnosis – with a lack of diagnostic scanners and an acute shortage of staff in radiology – through to treatment and follow-up, where even a lack of physical clinic space can hamper efforts to accommodate increasing numbers of patients.
The pandemic exposed many of these challenges and it's widely recognised that restoring services will require significant investment. However, it is not enough to simply reset the system back to pre-pandemic levels. We must take this opportunity to truly 'build back better' for cancer patients.
What does this mean in practice? It takes new investment in diagnostic equipment, such as CT and MRI scanners but also investment in people. The NHS cannot be expected to deliver the highest standards of care without long-term thinking on how to alleviate staffing pressures and build a more sustainable NHS workforce for the future. Data is also key, a lack of consistent data collection for patients with secondary cancer makes it difficult to understand how they are being managed. More robust data collection is required to plan and join up services effectively.
The pandemic has also accelerated opportunities to try new ways of working. Many of us embraced virtual medicine as a convenient way to access healthcare during lockdowns. At Lilly, we want to understand how digital approaches can improve patient outcomes over the long-term. That's why we're working with the NHS to understand how apps can be used to collect patient reported outcomes in real time, helping cancer patients on complex therapy regimes receive the best clinical care.
With clinic capacity a key concern, everyone working in healthcare wants to understand how to relieve additional pressure on stretched services. Lilly has been proud to partner with the Beatson West of Scotland Cancer Centre on a project that achieved just that, reducing the time patients spent at chemotherapy appointments by more than half. This was achieved by comprehensively reviewing the patient pathway and implementing a new nurse-led service, which reduced the average time of appointments by more than four hours, giving people precious time back.
Building on these learnings may prove to be the silver lining of the pandemic. The challenge now for everyone: industry, government, and the NHS, is to use this experience as a catalyst for change – not just to recover from the pandemic, but to build back stronger and smarter services for the benefit of people living with cancer.