After years of disjointed end of life care services in England, an initiative in Bedfordshire shows how to coordinate services 24 hours a day. By Sally Picken and Deborah Cakmak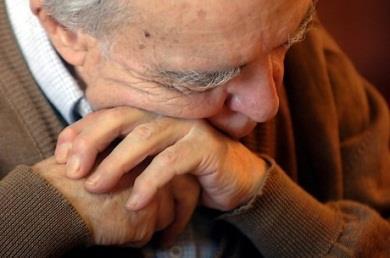 Palliative care services across the county have been disjointed. There have been a number of different provider numbers to call, all of which had different operating times and there was no central register for end of life care.
This resulted in confusion – particularly out of hours – people not getting the care and support they wanted, and preventable emergency hospital admissions.
Statistics show people's preferences around preferred place of care at end of life were not being met. Nationally 63 per cent of people would rather die at home. This contrasted sharply with 2012 statistics for England showing only 42.4 per cent of deaths at usual place of residence with 52 per cent in a hospital. In the last 12 months 69 per cent of patients on the Partnership for Excellence in Palliative Support (PEPS) register who died were supported to die at their usual place of residence.
To address these problems and provide an integrated end of life care pathway there needed to be a coordinated approach.
About PEPS
PEPS was implemented as a pilot in January 2012 across Bedfordshire. Its aims are to improve the care experience for patients in the last 12 months of their life and to help health and social care professionals provide care in the place where patients choose to be at the end of their lives.
Led by Sue Ryder and Bedfordshire Clinical Commissioning Group, the service works in partnership with 15 organisations including local providers, district nurses, the ambulance service and other health and social care professionals.
The service supports the delivery of:
a 24 hour coordination centre hosted by the Sue Ryder St John's Hospice which provides a single point of contact and expert advice and support;
face to face assessments by nurses with palliative care experience;
access to hospice beds;
rapid discharge from hospital; and
access to respite and carer breaks (through working with social services).
It brings together a shared electronic patient record for the first time and supports the local implementation of the national standards for electronic palliative care coordination systems, as well as putting into practice the end of life quality innovation, productivity and prevention programme.
The PEPS service supports patients with all palliative conditions. This is not just cancer, but covers all illnesses, including respiratory, heart failure, dementia, motor neurone disease and kidney disease.
Patients, families or carers calling the PEPS service get direct access to a skilled nurse. These nurses will have access to information relevant to the patient's condition enabling care to be provided in line with patient's preferences and choices of care.
'Having the right people with enthusiasm, passion, stamina and drive are crucial to the development of the service'
The service provides assurance for GPs that their patients have access to high quality end of life care that is timely and appropriate to their needs. It also generates data that can support Bedfordshire CCG and localities with the future planning and commissioning of palliative and end of life care.
The PEPS coordination centre accepts referrals from patients, families, carers and health and social care professionals.
Results of the service have been extremely positive and it has been included as a best practice case study example by the National End of Life Care programme, Monitor and the Social Care Institute for Excellence. It also continues to attract interest from other CCGs and trusts around the country.
Positive impact
The impact of PEPs was evaluated using qualitative and quantitative techniques. Guidance for the economic aspects of the evaluation was secured from the Sheffield University School of Health and Related Research. The statistics shown are from data collected by Sue Ryder from January 2012 to February 2014 unless otherwise stated.
More than 2,000 new patients have been registered on the PEPS register over the past two years.
There has been a steady increase in referrals, with January 2014 receiving the highest number of patients registered in a month (119).
From March 2013 to February 2014 the majority (69 per cent) of patients who died were supported to die at their usual place of residence, 13 per cent in acute hospital and 18 per cent in a hospice.
Liaison with the East of England Ambulance Service Trust has had a direct impact on reducing unnecessary conveyance to hospital by direct data input of all PEPS registered patients onto their computer aided dispatch system. It is early days, but in the first seven weeks of 2014 ambulance services were called to the homes of 27 patients on the PEPS register. Ambulances therefore contacted the PEPS services and consequently 21 patients remained at home, avoiding accident and emergency attendances and probable admission.
There is also a pilot underway where a PEPS nurse is based at Bedford Hospital, the local acute trust, to support staff and identify existing patients and secure rapid discharge for them as well as identifying those who would benefit from the PEPS service.
In the last 12 months, where diagnosis was identified: 76 per cent of patients had a cancer diagnosis and 22 per cent had a non-cancer diagnosis, compared to 91 and 9 per cent respectively in the first 12 months of the service. PEPS is supporting more and more patients with long term conditions which is more reflective of the populations demographics.
Future action
We are always looking at ways to develop and enhance the service to support people get the care they want. Future actions include:
Linking doctors' out of hours services and complex care into PEPS systems through flags on their IT systems.
Building on the work to date by identifying appropriate patients with a non-cancer diagnosis, such as chronic obstructive pulmonary disease, dementia and cardiac failure.
The majority of patients registered were from the Bedford area, although this is mainly due to this area having the greatest population. Further work is required to ensure that the benefits of care coordination through PEPS are realised in other areas of the county.
Commissioning a further evaluation to evidence a continued reduction in A&E attendances, emergency admission and reduced length of stay
What we have learnt
Establishment and development of any service requires hard work and commitment from all involved, and PEPS is no different. Along the way we have come across many challenges and learnt a lot in the process of overcoming them. The most important lessons have been:
Having the right people with enthusiasm, passion, stamina and drive are crucial to the ongoing development of the service. This has undoubtedly helped to build and develop fruitful relationships between the organisations involved.
We underestimated the work needed to raise awareness of PEPS and it is becoming increasingly obvious that this will need to be a continual action. We have developed different resources to aid marketing, for example a PEPS screensaver is in circulation within the local hospital and PEPS staff are attending local meetings and forums to promote the service.
Sally Picken is business development manager at Sue Ryder and Deborah Cakmak is system redesign manager for urgent and integrated care at Bedfordshire CCG