In the first in a series on international healthcare innovators, Pedro Yrigoyen, co-founder of MedicallHome in Mexico, talks to Claire Read about the impact of technology on primary care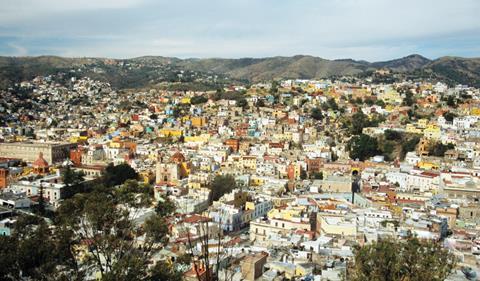 Pedro Yrigoyen does not fit the conventional profile of a healthcare innovator. Neither he nor his business partners have any background in clinical practice, nor do they hail from potentially related fields like engineering or information technology. Yet together they have brought medical cover to 5 million people in Mexico, many of whom previously had no guarantee of care in the event of accident or illness. Their method? The humble telephone.
"None of us are doctors or into medicine at all," Mr Yrigoyen explains. "We come from a telemarketing background." The idea of applying that knowledge to the health sphere came when he fell ill on a trip abroad. "I was travelling in the US and I got sick. I managed to get a doctor on the phone but then it turned out this doctor was answering the call from India somehow. So I started asking questions, knowing my telemarketing business."
'For people who have literally nothing, to have a £3 a month hotline plus medical discount makes sense'
The answers led to the foundation of MedicallHome, a subscription-based medical hotline and health discount network now covering more than 1.2 million households in Mexico. Users pay around £3 a month to become members. This gives them access to a call centre staffed by doctors ready to assess their complaint and, should further attention be needed, discounts on treatment at a range of healthcare providers.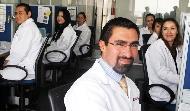 It is a powerful model in a country where many have faced the real prospect of financial ruin if they fall ill. "Up until three or four years ago, there was no universal free medical cover in Mexico," explains Mr Yrigoyen. "You have to have a job to have your health insurance paid by your employer, but unemployment is big. Or you have to [be able to] access one of the government-sponsored social security institutions.
"But if you're not in those groups – which up until a few years ago was as much as half of the population – you basically had no coverage. So our objective is to extend coverage to the non-insured. For people who have literally nothing, no type of access to any medical [services], to have a £3 a month hotline plus medical discount makes sense."
Old elephants
It makes sense in Colombia and Peru too, where MedicallHome has already started operations, and in the developing world where Mr Yrigoyen sees potential. But he also believes that the company has learnt important lessons for countries with free healthcare provision.
'It's a new paradigm, getting people to accept the concept of having consultations over the phone'
"We take over 100,000 medical calls a month. Of those, 62 per cent are solved right there and then," he reports. "Which means that two-thirds of every first initial physical encounter could be avoided. If you extrapolate, work with those numbers, and take it to any public health system, the savings would be tremendous.
"What we're really preaching around the world is that we've proven time and again there are simpler ways of doing primary care," he continues. "Enabled by the phone, we can go back to the neighbourhood doctor who used to tell us what we did not need or did not have, saving us time and money and saving us having to travel."
Getting that message accepted is not always proving easy, however. "We're so used to going to the doctor," he points out. "It's a new paradigm, getting people to accept the concept of having consultations over the phone. [There is a] mental barrier, in the individual as well as in the establishment; the medical institutions that say no way, we need to have physical contact.
"Medicine is one of the old elephants, definitely. And it's very, very hard to move."
Biggest challenge
Equally hard to move has been government. Mr Yrigoyen has had numerous meetings with local, state and federal government officials in Mexico who he reports "love the concept". But proceeding beyond that is proving challenging. "Taking it from initial interest to actual trial to actual local programmes to actual federal programmes has been a nightmare," he admits. "How to make this more of a government-adopted mainstream model is our biggest challenge currently."
There has also been the challenge of persuading telecommunications firms to support the service. The monthly charge for membership is so low that Mr Yrigoyen says the only way to administer it is on top of an existing infrastructure. That means that phone providers have to be willing to support it and overcome nervousness about being involved in healthcare provision.
Undoubtedly these conversations have been made easier by Mr Yrigoyen's expert knowledge of telemarketing. He credits this background as one of the key factors in the success and profitability of his innovation.
Tech-oriented operation
"Telemarketing is a fairly complex business," he argues. "People think you have an operator, or in this case a doctor, and they just take the call. But we run a tight ship; a business run very tightly with a lot of software and technology.
'We're not a phone company, we're a remote health company. That's how we envisage ourselves'
"We are very good at the hardware and software side of answering calls. For example, we don't just have the doctors leisurely answering what they want. And it's all run by strict medical procedures done in the US by the Cleveland Clinic − they have to follow very strict protocols and rules, these tight algorithms.
"So we've been able to be successful because we have a highly tech-oriented operation, very efficient and very lean."
The company is now keen to investigate how it could extend this operation to other communication technology. Mr Yrigoyen says it is already exploring the use of text messages to remind individuals to take medication, and the use of Skype for web consultations. "We're not a phone company, we're a remote health company. That's how we envisage ourselves, and we're just getting started," he says.
Asked to share what he has learnt about healthcare innovation in the 13 years since he launched MedicallHome, Mr Yrigoyen offers a laugh as well as an answer. "Patience! We're a group of serial entrepreneurs, and we're in all sorts of businesses. This is, by far, the division that requires most of our belief and patience. Because it's going against the establishment, it's going against the mainstream, it's going against what people know.
"But we'll get there," he concludes. "Eventually I think mobile health or e-health will be some sort of mainstream, compulsory service around the world."
Find out more
Pedro Yrigoyen spoke at the Reform's Health Innovation conference in February.
Next week: Tim Murphy of Beacon Health Strategies tells Helen Mooney about linking together existing resources to give patients exactly what they need.
Time for the NHS to import innovation
1

2

3

4

Currently reading

Looking to Mexico for medical hotline innovation