NHS England expects millions of 111 inquiries will be dealt with by algorithms
Leaked report says NHS 111 online pilots provide a "safe service" with similar referral rates to the telephone service
But only about one in 20 eligible patients used the digital service, with the majority younger people
NHS England is urging local commissioners to purchase digital NHS 111 services, with a report predicting more than a third of 111 calls will be triaged by online algorithms.
An NHS England unpublished evaluation of its four NHS 111 Online pilots, dated December 2017 and obtained by HSJ, showed that by 2020 the national commissioner expected 15.6 million inquiries to be fielded digitally, using algorithms, rather than over the telephone.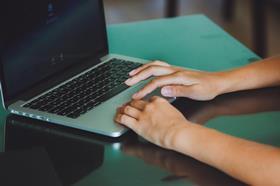 However, the report also showed only 6 per cent of the overall target population involved in the pilots switched to the digital tools and these patients were disproportionately younger people.
Among those patients that used NHS 111 Online, one in five had to be transferred to the telephone service.
Overall, the online service was about as likely to refer patients to urgent care as the phone line, and slightly more likely to recommend self care.
The estimated shift from telephone to online was based on data from Australia, which introduced an online symptom checker in 2014.
The digital tool led to an estimated 33 per cent reduction in the predicted volume of calls in Australia within three years, the report said.
It added: "With increasing internet penetration rates and smartphone usage across all age groups over the next three years, it is predicted that this channel shift to digital triage services could be greater in England."
NHS 111 call volumes have been rising quickly and are expected to continue to do so for the foreseeable future.
In early 2017, NHS England announced four pilots of NHS 111 Online tools, covering 4.5 million people, to divert pressure on the phone service and overall pressure on urgent care.
These included Babylon Health's symptom checker app tested in London, the similar Sensely app in the West Midlands, NHS Digital's NHS Pathways website in Leeds, and an Expert 24 website in Suffolk.
NHS England's evaluation concluded all four tools provided a "safe service", were far cheaper and faster than a phone call, and "did not seemed to generate extra demand" for 111 services. It did not consider the impact on demand or cost for accident and emergency services.
On average, 74 per cent on patients who used the NHS 111 Online tool were triaged, the report said.
In the Next Steps document, published in March 2017, NHS England said the spread of NHS 111 online service was one of the priorities for urgent care over the next two years.
The national commissioner originally said the digital service would be available across England by December last year, but HSJ understands this target has since been pushed back.
At the Health and Innovation Expo in September, health secretary Jeremy Hunt committed to having a new "NHS Online" app available across the country by the end of 2018, which would connect patients to 111.
HSJ asked NHS England how many clinical commissioning groups had deployed NHS 111 Online in November but had not received a response by the time of publication.
However, the national commissioner has been encouraging CCGs to deploy one of the NHS 111 Online tools and several CCGs are considering rolling out the service in 2017-18.
Responding to questions from HSJ, Sensely said 16 CCGs in the West Midlands, Staffordshire and Derbyshire were using its product to deliver NHS 111 Online.
"Sensely is also in active discussions with a number of CCGs and is experiencing high interest given that it is the most complete solution of its type available," its statement said.
Liverpool CCG board papers said Merseyside will deploy the NHS Pathways website later this month.
NHS England's digital development director, Sam Shah, said: "The four pilots demonstrated the service was safe, NHS England and NHS Digital are working with local NHS organisations to help them introduce a service that meets the needs of their local populations."
HSJ approached all four suppliers involved in the pilots for comment before publication.
This story was updated on Friday afternoon to include NHS England's comment,, which was provided after publication.