As laws are amended to ensure whistleblowers are given increased protection for speaking out against bad practice, David Fagan provides a guide through the legal maze.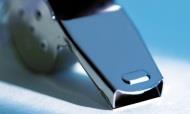 The law is changing to give whistleblowers more protection
Events this year have demonstrated the importance of legitimate whistleblowing in the healthcare sector. While stories of legitimate whistleblowing in healthcare continue to dominate national headlines, employers and managers across the sector should be aware that a whole new set of tripwires are about to be laid in this HR minefield.
Changes to the law are on the way that will give whistleblowers even more protection, and it's important that you start thinking now about how to navigate the new terrain.
Healthcare employers need to get a handle on the new requirements and responsibilities − not only to support the spirit of the new laws but also to protect the business from employees who may be inclined to abuse it for personal gain.
'The act says for the employee to gain protection, the disclosure must be made "in the public interest"'
Since 1999, employees have been protected by law from detrimental treatment if they make a protected disclosure, more commonly known as 'whistleblowing'.
For some time, however, it has been felt the legislation needed to be reformed as it failed to address properly the issue it was introduced to deal with − that is, to encourage workers to speak out against malpractice/wrongdoing in the workplace without fear of reprisal, including losing their job − but, at the same time, exposed organisations to the risk of often flimsy accusations brought by disgruntled employees that, even if proved unfounded, had lasting reputational effect.
In response to these concerns the government proposed a number of changes to the present whistleblowing legislation in the Enterprise and Regulatory Reform Act, which was passed in April.
The changes include:
introducing a requirement that the disclosure must, in the worker's reasonable belief, be in the public interest;
removing the "good faith" requirement for a disclosure to qualify as "protected"; and
making employers vicariously liable for detriments by fellow workers.
'Public interest' disclosures
Previously, employees could pursue a whistleblowing claim even if the disclosure relates only to a breach of their own personal contract of employment. It was long felt this was contrary to the primary purpose of whistleblowing legislation − to protect disclosures made by workers when it is in the public interest that some broader wrongdoing be exposed. The act, therefore, says in order to gain protection, the disclosure must be made "in the public interest".
'Good faith' requirement
In a move that may encourage self-serving claims to be pursued however, the new law also removes the requirement that a disclosure must be made in "good faith".
Under the old laws, a worker must make a disclosure that in their reasonable belief tends to show that at least one of a number of specified types of malpractice − including the commission of a criminal offence, creating a health and safety danger or damaging the environment − has taken place, is taking place or is likely to take place.
'Simply having a policy in place will not protect an employer against potential claims. Any policy must be a living document'
However, even if the worker can show that, if an employer is able to show that the predominant motive for making the disclosure was for a reason other than exposing and rectifying that wrong, then the employee will not be protected. Removing the "good faith" requirement is, therefore, perhaps an invitation to workers to pursue whistleblowing claims where their primary motivation is personal gain.
For example, an employee who is about to be fairly dismissed (say for misconduct) might decide to make a disclosure (an allegation of a "bullying culture" is a favourite) in their own interest for tactical reasons, rather than out of a genuine wish to expose any wrongdoing. Extending whistleblower protection to employees in such circumstances is unlikely to be popular with healthcare employers.
The act does provide that employment tribunals will have the power to reduce, by up to 25 per cent, any compensation awarded when it finds that a worker has not acted in good faith. However, this is unlikely to offer much consolation to employers who will have to refute allegations that their conduct towards the employee was a result of their whistleblowing, even when that whistleblowing was obviously self-serving rather than genuinely in the public interest. This provision too is due to come into force on 25 June.
Vicarious liability
The previous legislation only protects workers if they have been subjected to a detriment or dismissed by their employer after making a disclosure. The act, however, provides for employers to be held responsible for detriments experienced at the hands of a colleague. The intention is that detrimental acts of co-workers towards whistleblowers will be considered as being carried out by the employer, bringing this legislation into line with current discrimination legislation.
However, if a trust can show it took reasonable steps to prevent the detrimental treatment, it will not be held liable for co-worker actions. This will be called the "reasonable steps" defence. What is considered reasonable will depend on the facts of each individual case, but there are a variety of measures employers can take to ensure a good working environment for their staff.
No implementation date has been announced for this provision, but employers should bear in mind that even if they are not technically vicariously liable for the actions of their staff at the moment, their failure to protect workers from being subjected to detrimental treatment by their colleagues might itself amount to a detriment for which they could be held liable.
What can healthcare organisations do?
There are some practical steps employers in the healthcare sector should take into consideration to ensure they are providing an environment in which their employees feel free to speak up, preferably to their line managers in the first instance, if they have concerns. Examples of such actions include:
reviewing the current bullying and harassment policy in order to ensure it is fit for purpose;
introducing a new specific whistleblowing policy; or
amending an existing one, ensuring it covers issues arising out of the above changes.
Remember, simply having a policy in place will not protect an employer against potential claims. Any policy must be a living document. It should be regularly refreshed and staff should be properly advised about it, reminded of it, feel they can use it effectively and feel comfortable that it has teeth.
It is vital that employees feel confident that if someone, however senior, is found to be in breach of the policy, appropriate action will follow.
Consideration ought to be given to regularly communicating with staff about the channels they can use if they have concerns about malpractice in the workplace. As always, all communication with staff on this issue needs to be well documented so that (in the worst case scenario) an organisation can rely on those documents for the purpose of using the "reasonable steps" defence if a case goes to an employment tribunal.
Overall, there should be steps all healthcare providers can take that will help create a culture in which staff feel able to speak to senior management about possible malpractice in the workplace; there should also be an effective process for doing so.
Without this support there is always the danger that employees will feel they are not being listened to, causing resentment and bad feeling. Such feelings among staff can encourage them to voice their concerns to other bodies, such as the press, leaving employers with reputational damage that can often be difficult to reverse.
David Fagan is a partner in the employment team at Weightmans LLP, david.fagan@weightmans.com