In a joint HSJ/LGC roundtable, our expert panel discussed the problems of a health service in need of more patient data but constrained by privacy issues, public mistrust and official reticence, as well as all-too-familiar financial and technological obstacles. Alison Moore sat in.
Panellists
Jason Broch, clinical chair, Leeds North CCG
Cassandra Cameron, policy advisor, NHS Providers
Joel Charles, deputy chief executive, Future Care Capital
Mark Golledge, health and care digital lead, Local Government Association
Alastair McLellan, editor, HSJ (roundtable chair)
Mark Nicholas, chief social worker, NHS Digital
Crystal Oldman, chief executive of the Queen's Nursing Institute
Luke Readman, chief information officer at Waltham Forest, Newham and Tower Hamlets CCGs
Jeremy Taylor, chief executive, National Voices
Shared information is vital if health and social care organisations are to deliver the best care to the populations they serve. Sharing data from many patients also offers opportunities to streamline and improve services, and plan more effectively.
But while the desirability of integrated care has become a mantra for many across health and social care and sustainability and transformation programmes are often predicated on good information available to all partners, there are still practical difficulties in sharing information between partners.
An HSJ/LGC roundtable – in association with NHS Digital – set out to explore some of these barriers and look at how they could be overcome. Many of those around the table pointed out that the public often expected data to be shared more widely already. And there were concerns that the current position deters data sharing, with organisations often being risk-averse when making decisions.
Data protection vs. shared information
Mark Nicholas, chief social worker at NHS Digital, said it was important to strike the right balance between data protection and sharing, suggeting some frontline professionals found it difficult to get the information they needed to carry out their role.
He said building public trust in data sharing was vital but suggested the public might not have too many concerns about sharing information between care professionals. "I think there is a degree of public trust around the role of social workers. I think that level of trust does not always extend to organisations," he said, adding that barriers to sharing NHS information with social services seemed to be higher than sharing it within the health community.
Discussions around data security and sharing are often seen as "an either/or discussion". "I don't think that it is either/or – we can do both," said Mark Golledge, health and care digital lead at the Local Government Association. But, he added, there was a need to do it in a way that engaged with the public and was transparent about how information was used.
'Often, a decision is made about a patient when a material piece of information that would make a difference is missing'
However, not sharing data also has risks. Luke Readman, chief information officer at Waltham Forest, Newham and Tower Hamlets CCGs, said: "There is evidence in the US that a third of the time, a decision is made about a patient when a material piece of information that would make a difference is missing." The risk around not sharing data ought to be recognised as well, he added.
But there are a number of barriers before sharing can go ahead seamlessly. At the moment regulation and governance of data tends to be around organisational footprints, pointed out Cassandra Cameron, policy advisor at NHS Providers. There was often a lack of confidence and knowledge around constraints on sharing – but this needed to be tackled.
Charity Future Care Capital has recently produced a report on many of these issues, and has recommended ways to build trust in data sharing. Deputy chief executive Joel Charles said there was a need for new "vehicles" to do this. A health and care donor bank could allow people to "donate" their data for secondary uses such as research, he suggested.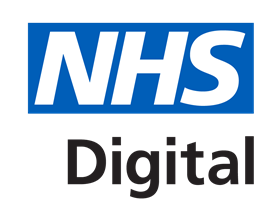 Recognising the role of the patient in controlling access to their data is one potential way forward. Mr Readman said there was still sometimes a "professional reticence to allow people to have access to their data."
While he felt things were changing on the ground, progress was still slow and largely practice-by-practice. However, he felt that the public sector was slowly changing in its perceptions of the issues data protection and sharing raised for them. "Until very recently, data has been a risk which is below the radar. That is coming more to the fore," he added.
Mr Nicholas pointed out that it was not even clear what data was being collected by local authorities and the NHS. "We can't overcome barriers to change until we know what data is there in the first place," he said. "There's a tremendous rich pool of data within local authorities which we don't really know about."
But as a first step those involved in health and social care need to have access to that data – whatever it might be. Computer, tablet and smartphone access for frontline practitioners can still be an issue. Community nurses may not have access to information on the move (see side story). The move to digital records can itself exclude sharing information – chief executive of the Queen's Nursing Institute Crystal Oldman agreed that the current position on data sharing was not ideal, with GPs and community nurses sometimes not able to share. She said that Maire Curie nurses – caring for people in their own homes – used to read paper records when they arrived but these were now digital and they did not have access.
"We have to take it right back to what are the clinical and human elements of what we are trying to do. What is the problem we are trying to solve?"
The position with social care providers can be even worse. Residential care providers often use computers for administrative tasks only: yet they offer three times as many beds as the NHS, pointed out Ms Oldman. Mr Charles said that if social care was more digitalised "then we can do things like the co-production of health and social care plans."
Inevitably, improving access to shared information – however widely that is shared – has a cost and money is scarce in the NHS and probably even more so in local government. What should available money be spent on? Many people thought that organisational development and supporting staff should have a high priority. Mr Charles said education was needed to ensure staff understood the legal parameters they worked within.
Working within the constraints of tight finances means making tough decisions. Ms Cameron said: "We have to take it right back to what are the clinical and human elements of what we are trying to do. What is the problem we are trying to solve?" Change wasn't just about moving paper records to digital ones, she stressed.
But there were some technical issues – to what extent are systems capable of exchanging information? What is needed to ensure they can – and how can variability be dealt with? What is the role of standardisation – especially when there are still no national standards? "You need some seed funding but what you try to do over time is change the priorities," says Mr Readman. He suggested that over time organisations needed to see having data at the point of care as "as important as any new drug".
Part of the solution to managing within the money available lies in how it is distributed. Jason Broch, a GP and clinical chair of Leeds North CCG, said much investment was in the acute sector – something which might not meet the digital requirements of care in the future, when new organisations such as multi speciality community providers would be important. "How do we support the new workflows which are within and across organisations?" he asked.
Encouraging local progress
Mr Golledge argued more of the available money needed to be distributed to local areas rather than being spent at a national level. Some local areas were making significant progress and this needed to be encouraged, and funding aligned to local priorities, he said.
There will also be cultural aspects to change, argued Dr Broch. "We have to be practical and understand we are working with different organisations with different pressures and firefighting going on within them." he said. But he added business models were changing and would not have the same organisational boundaries as in the past. "We need to get better at discussing what our requirements are of technology and that needs to be clinically led."
But there were many positive messages coming out of the roundtable. Several panellists had examples of good progress at their fingertips, either in their own area or elsewhere. Dr Broch urged other areas to learn from these examples and not reinvent the wheel.
National Voices chief executive Jeremy Taylor said: "I think people value what you can do when you get access to your information online." While this started with simple things like booking appointments online, it could lead to other things. There was a need to tell a story about the benefits of sharing data for secondary purposes, he concluded.
Roundtable: Data can drive improvements in healthcare – how can we share it more effectively?
1

Currently reading

Roundtable: Data can drive improvements in healthcare – how can we share it more effectively?

2

3