Claire Read reports on an HSJ webinar run in association with Orion Health which explored the progress of shared care records and their future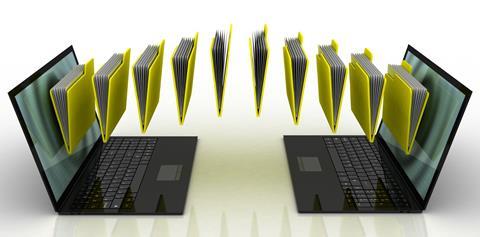 When NHSX set a target for all integrated care systems to have a basic shared care record in place by September 2021, the scale of the challenge looked significantly different in different parts of the country.
In association with

In Hampshire and the Isle of Wight, where The Care and Health Information Exchange has been in place since 2003, it was a goal that had long since been met. At the other end of the spectrum, five integrated care systems reached September with no shared record in place and are now receiving additional support from NHSX.
The shared care records picture is, in other words, a complex one. To consider it in greater depth, HSJ recently convened a webinar discussion.
Run in association with Orion Health, the event brought together a small panel of experts to consider the progress that has already been made on shared care records and – importantly – where we might go from here.
What was quickly clear is that, regardless of starting point, there have been consistent advances on shared care records in recent months.
Jim Austin, digital senior responsible officer for Derbyshire ICS, told the webinar that the area has been slower than others on shared care records. "But at the back end of last year, we went out to procure a shared care record platform. And, actually, we've done that in record time, signing a contract in February and here we are, in October, in the final stages of rolling out that capability."
"The typical aim of such systems has been to make data available in as close to real time as possible to clinicians"
Meanwhile, longstanding shared care records have been used more than ever before. The Dorset Care Record was launched in March 2018 but Astrid Fairclough, who is its programme director, spoke of how the pandemic had brought about "astronomical increases in use".
The reason is clear: a shared understanding of patient need became more important than ever as consultations became increasingly virtual and situations increasingly pressurised.
And, said Mr Austin, the need for the sort of collaborative approach that is central to a shared care record has also become pressing – in part due to the pandemic, in part due to the pending statutory basis of integrated care systems.
"I personally feel that the digital teams [in our area that have been] working with health and social care professionals [on] procurement and advancement of the shared care record has started to pioneer how the ICS could function," said Mr Austin, who alongside his role at the integrated care system is chief information and transformation officer for Derbyshire Community Health Services Foundation Trust.
"I think the shared care record programme is allowing us to cut across organisational boundaries and really put the citizen at the heart of what we're trying to do, and then wrap the care of health and social care professionals around it with information that they have not always had access to."
In future, he suggested there would be valuable conversations to have about how to share data between integrated care systems. But our panel also saw another important possible means of evolution for shared care records, in the form of supporting population health management approaches.
"We are not using our shared record at the moment to support population health management but, for quite some time, we've been excited about the idea of doing that and how we might go about doing it," said Katie Dowson, director of digital at Doncaster CCG and integrated care partnership. "We were talking about it prior to the pandemic, because we've got an opportunity here where we have got that rich dataset, that composite record."
The challenge, our panel suggested, will be working out how to employ such setups in this context. Shared care records typically draw data from a variety of systems rather than being the means through which data is stored or entered. That means careful thinking is required if they are to be used to contribute to population health management approaches.
"We've got population health management systems in both [our local] ICSs that are largely drawing their information direct from source, so they aren't using the shared care record as their main populator," explained Ms Fairclough, who is director of the Wessex Care Records and the Care and Health Information Exchange, which covers Hampshire and the Isle of Wight, as well as of the Dorset Care Record. "But can we use the shared care record as the surface for that [population health management] insight?"
It's the sort of question with which Gary Birks is familiar. As general manager UK and Ireland at Orion Health, he is the head of a company which provides the technology underpinning shared care records. Mr Birks explained that the typical aim of such systems has been to make data available in as close to real time as possible to clinicians. But population health management approaches may require something different.
"To make that step to mature shared care records so that they can be used more fully for population health management, we have to [have] the data in a form that allows analytical opportunity over a long period of time."
Having worked on shared care record projects for many years, he was confident that such progressions are possible. "The pandemic has accelerated an evolution of the shared care record in very much the same way that the shared care records have naturally evolved over the years," he said. While "everybody's at a different point of the journey", he said it was a journey that can and will continue.
An on demand version of this webinar is available.
If you had already registered for the event, click here.
For those who have yet to register, click here and scroll to the foot of the page to complete the form. Details of how to access the on demand recording will then be sent to you via email.