Paul Johnson, CEO and co-founder of Radar Healthcare advocates excellence reporting, where digital has a key role to play
For too long, the NHS has been focused on what's gone wrong and how we can learn from it. Yes, it's important to look at untoward events and unwarranted variation. But there's also a huge amount of learning to be had from what's going well, and too often that gets lost.
Sponsored by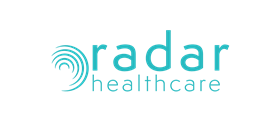 That's why I'm a great advocate of excellence reporting. This means moving away from a blame culture, focused on the negative, to one where people in the NHS really focus on identifying best practice. Importantly, it's also about translating that excellence into a response, where we look at the factors that make something brilliant, and work out how we can share it and roll it out more widely.
Digital has a key role to play in this. A simple and intuitive system to allow staff to report excellence is a great start. Having data about all the factors that underpin that excellence – such as information on staffing levels, skill mix, and acuity of patients – means we can get a really good idea of the elements that make the difference.
At Radar Healthcare we're proud to be working with NHS organisations such as Somerset and Milton Keynes, who are doing such great work to build a culture that values and learns from excellence. We're confident that our technology is helping them on that journey.
Click here to find out more about Radar Healthcare.

Paul Johnson, CEO and co-founder of Radar Healthcare
Embed a culture of continuous learning
1

2

3

Currently reading

Shifting the focus to excellence reporting