HSJ is calling on all healthcare professionals, on all levels, to join a conversation to enable NHS organisations to change
The battle lines have been drawn for May's general election, with the NHS taking centre stage.
We're aiming to help the NHS achieve transformational change by tapping collective brilliance'
Whatever the outcome, one thing is certain – the NHS will undergo massive change in the next five years.
The NHS Five Year Forward View makes that plain – it is, at heart, a change manifesto.
So how can healthcare leaders make sure they select the best ideas to drive that change?
They can – and should – ask their workforce but, given the sheer numbers, it can be very difficult to source and filter suggestions in a robust and meaningful way.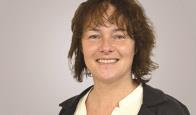 The answer to this problem may lie in crowdsourcing – using digital communication to invite ideas en masse, and then filtering and selecting the best proposals.
This week HSJ and our sister title Nursing Times adopt this approach to help identify the strongest grass roots innovations.
With the support of our partner NHS Improving Quality, we will run this "mass conversation" until March as part of a campaign called Challenge Top-Down Change.
Our aim is to help the NHS achieve transformational change by tapping its collective brilliance.
You can contribute by visiting hsj.co.uk/change-challenge and watching out for future communications.