Chief executive of outstanding rated trust resigns over "close personal relationship"
Chief and deputy were suspended following discovery
Trust launches independent investigation
The chief executive of an outstanding rated trust has resigned and his deputy has been suspended following the discovery of a "close personal relationship".
Andrew Cannell, chief executive of The Clatterbridge Cancer Foundation Trust, resigned "following the discovery of a close personal relationship with another member of the senior executive team", a trust statement said today.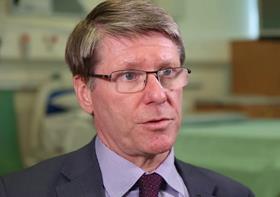 Both he and deputy chief executive Yvonne Bottomley have been suspended from the trust while an independent investigation is carried out.
Mr Cannell had been chief executive at the trust since October 2009.
The statement said: "Mr Cannell has come to the decision that it would no longer be in the best interest of the trust for him to continue in his role at The Clatterbridge Cancer Centre.
"The trust would like to thank him for the significant work he has undertaken during his time at The Clatterbridge Cancer Centre. He has overseen an important period of change for the organisation as part of plans to transform cancer care in the region. His vision and commitment has ensured we are able to provide the very best care for our patients both now and into the future."
The trust said its investigation "does not relate to issues of patient care, safety or financial impropriety".
Barney Schofield, director of operations and transformation, has been appointed as acting chief executive.
The trust is rated outstanding overall by the Care Quality Commission.