West Yorkshire and Harrogate Health and Care Partnership, winners of the System Led Support for Carers category at the 2019 HSJ Awards, spearheaded an initiative to identify and provide support to unpaid carers across West Yorkshire and Harrogate, reports Alison Moore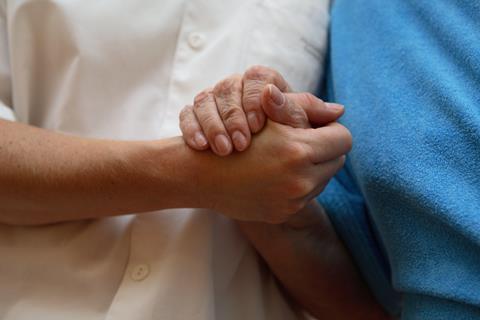 It's hard to think of a more challenging job than being a carer: long hours with little support, a struggle to combine caring responsibilities with work and other duties, and the likelihood that you also have health problems yourself.
This initiative has sought to identify and support the 260,000 carers across the West Yorkshire and Harrogate integrated care system. But it is not a one-off or a single piece of work: what it has done is embed the needs of carers across multiple workstreams encompassing the partners in the initiative – nine clinical commissioning groups, seven local authorities, hospital trusts and community providers, and 333 GP practices.
Programme lead for the unpaid carers programme Fatima Khan-Shah says that the support of system leaders – including ICS lead Rob Webster – has been crucial to this. Carers champions at both board and grassroots level have pushed the initiative deeper into organisations.
But also crucial has been focusing on the benefits of supporting carers and getting this seen as not just a "nice to do" or a moral duty. There is a strong economic case for this, she says, as Carers UK suggests that each carer saves the economy £19,000 a year. Carers also help to reduce pressure on the NHS by avoiding admissions and enabling discharges from hospital. With the number of carers increasing – and more of them combining caring with work and other commitments – this is becoming a pressing issue.
Nearly 5,000 working carers in the partner organisations now have a carers' passport, signifying the support their employers offer to them as they try to combine a career and caring
To make commitments obvious and visible, a plan on a page was produced to show what everyone had signed up to. This included adopting quality markers, in primary care networks and GP practices, carers champions at board levels and developing of contingency plans for carers.
GP practices were supported to identify young carers and a number of young carers' careers events were organised. Carers have also been prioritised within social prescribing projects with their health and wellbeing at the forefront. Mental health trusts have adopted the Dementia Charter.
"We have tried to make sure that this is not a programme on the periphery – it is very much everyone's business. It creates ownership of it," she says. Information and initiatives have also been shared between the different organisations.
The initiatives have been co-produced by carers. As a former carer herself, Ms Khan-Shah says she was aware of the many frustrations of carers in engaging with the NHS – having to repeatedly give information and a sense that everything had been decided already being among them. They needed to see that their contribution leads to change, she said. The work was very much in line with the NHS long-term plan's focus on carers.
Impact
The impact of the programme is evident. Nearly 5,000 working carers in the partner organisations now have a carers' passport, signifying the support their employers offer to them as they try to combine a career and caring. As well as supporting them, this should help the employers retain valued workers.
It has also helped to understand what was on offer for carers in the different areas of the ICS and start to address what was, in some respects, a postcode lottery. Not all partners in the project had been engaged with the issues before but all have supported the work: a carer in any part of the ICS area should now be identified and then signposted to local support.
Longer term, this approach is now being embedded in how the organisations work. For example, carers are recognised within NHS bodies' impact assessments so they are considered in any change to commissioned services.
Winning the award was a complete surprise, Ms Khan-Shah says: "We genuinely did not expect to win. When they announced the winner I was in shock." Winning has raised the profile of the programme, not just locally but nationally, she added.
Jennifer Kenward, from sponsors NHS England, said supporting carers was not just "nice to do" but was also about sustainability. She praised the winners, saying: "They are very cognizant that this is a complex and challenging environment as more and more people become carers… they have understood that this is a moving target."
They had done very detailed work on the social determinants and identified where there were pockets of need across a wide area, added Ms Kenward. "They have really understood the local population and thought about how they can provide a service which is equitable. You have to work in different ways in different areas and that is what they have got to [get] grips with."
Click here to find out more about how to enter the HSJ Awards 2020.