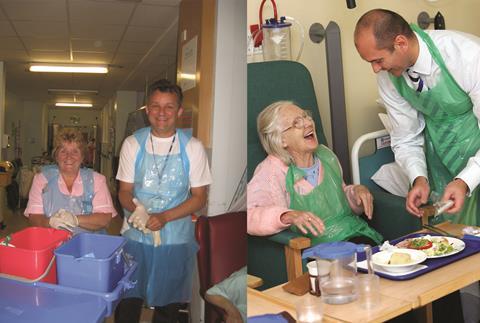 HSJ Awards 2015: Northumbria Healthcare Foundation Trust
Northumbria Healthcare Foundation Trust – Safe, high quality and compassionate care begins with our board
Led by the same chief executive for more than a decade, Northumbria Healthcare Foundation Trust this year opened what it said was the first specialist emergency care hospital in the UK.
It uses a range of mechanisms to engage with staff, including forums, e-bulletins, team briefings, a staff magazine, chief executive road shows and executive walkabouts.
This has paid off with the trust's overall performance rated second in the country across all providers in the NHS staff survey for two years running.
A website and app allow staff to measure wellbeing and track progress on schemes that promote healthy weight, mental health, smoking cessation, resilience and more.
With a commitment to diversity, the trust said it was one of only seven NHS organisations nationally in Stonewall's top 100 employers list. Almost 19 in 20 staff told the NHS the trust provided equal opportunities for career progression and promotion.
Externally, the trust has formed a clinical research partnership with private provider Synexus, bringing trials to the north east. Strong partnership with a local authority helped the board buy back a PFI contract, leading to savings of up to £4m per year.
Judges praised the "forward thinking" board.
Finalists
Ashford and St Peter's Hospitals Foundation Trust - Leading a culture of candour at Ashford St Peter's
Bradford District Care Foundation Trust - BDCFT board: leading cultural change
East London Foundation Trust - Board leadership: ELFT
Royal Surrey County Hospital Foundation Trust - Achieving excellence: board-to-ward connectivity
Sheffield Clinical Commissioning Group - Leading and inspiring in Sheffield
South West Yorkshire Partnership Foundation Trust - Living well: today, tomorrow and in the future
Tees, Esk and Wear Valleys Foundation Trust