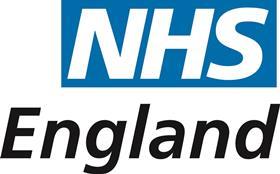 Guildford and Waverley Clinical Commissioning Group, East Surrey Clinical Commissioning Group and Surrey Downs Clinical Commissioning Group – Surrey CCGs carers health work
A range of initiatives has seen the number of identified carers in Surrey grow by more than 50 per cent in two years – to 22,000 in 2014.
In 2011, an adult carers health survey received about 2,000 responses, giving a clear remit of what carers wanted. This was followed in 2013 by a young carers health survey.
This research led to the Surrey Carers Pathway, and the commissioning of three new services at a cost of almost £2m: the Surrey GP carers breaks service; end-of-life carers support; and carers' health checks.
A Surrey Young Carers Strategy has been signed up to by CCGs and community providers.
A conference, held in April 2015 in light of the Care Act coming into force along with new NHS England guidelines, was fully subscribed with over 150 attendees.
Focus groups run on the day covered topics such as carers' health; budgeting for carers; juggling work and caring; the new duty to provide preventative services; new rights for parent carers; and training.
A draft strategy entitled A life beyond caring 2015-2019 will be presented to the Surrey Carers Strategy Commissioning Group in June and then circulated for wider consultation.
Judges praised the "excellent" use of local data and local knowledge.
Finalists
Highly Commended: Telford and Wrekin Clinical Commissioning Group and Telford and Wrekin Council – Making connections for family carers in Telford and Wrekin
Bath and North East Somerset Clinical Commissioning Group – Carers' commissioning: centred on carers
Carers Trust Fylde Coast – Blackpool CCG, Blackpool Council and Carers Trust Fylde Coast
Corby Clinical Commissioning Group and Nene Clinical Commissioning Group – Commissioning for Carers Partnership
Halton Clinical Commissioning Group – The development and commissioning of an integrated system of carers' services in Halton
Newcastle Gateshead Clinical Commissioning Group – Supporting our carers for the future
Newham Clinical Commissioning Group and London Borough of Newham – Working with carers to improve care
Rushcliffe Clinical Commissioning Group – Supporting carers in Rushcliffe
South Worcestershire Clinical Commissioning Group – South Worcestershire end-of-life carer support services
Southern Derbyshire Clinical Commissioning Group – The Carers' Pledge