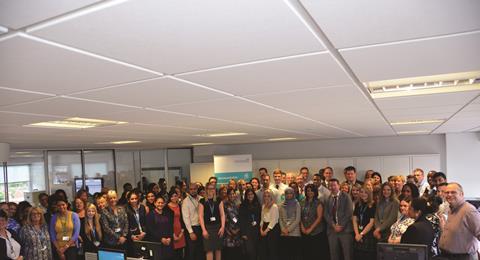 HSJ Awards 2015: NHS Sandwell and West Birmingham CCG
NHS Sandwell and West Birmingham Clinical Commissioning Group
With a modern acute hospital set to open in the area in 2018, and ambitious plans to integrate health and social care, NHS Sandwell and West Birmingham CCG has been preparing for change.
The CCG invested £4.2m in healthy community pilots. These involved 10 groups of practices, covering more than 200,000 patients, aiming to develop targeted support to prevent illnesses and improve health.
The organisation also led a targeted effort to improve access to primary care for migrants, in a bid to reduce A&E attendances. A pilot involving four GP practices led to 345 new patient registrations.
In April, the CCG took on full delegated commissioning for primary care.
A number of methods of listening to patients led to 77 per cent of people polled for a stakeholder review saying the CCG engaged with them. Meanwhile more than four in five members of staff said they felt proud to work for the CCG.
The CCG achieved an in-year surplus of £8.8m, and in 2014-15 it delivered £16m in quality, innovation, productivity and prevention savings.
Patients are feeling the benefits. The CCG has overseen a significant reduction in grade three pressure ulcers, from an average of six a month to an average of two.
Judges praised the CCG's "focused and compelling vision" as well as its "enthusiasm and energy".
Finalists
East Lancashire Clinical Commissioning Group
Fylde and Wyre Clinical Commissioning Group
High Weald Lewes Havens Clinical Commissioning Group
Mid Nottinghamshire CCGs: Mansfield and Ashfield Clinical Commissioning Group and Newark and Sherwood Clinical Commissioning Group
Oldham Clinical Commissioning Group