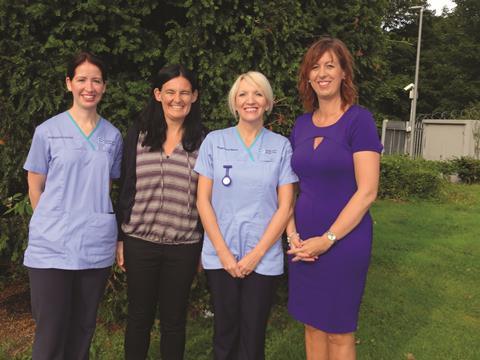 HSJ Awards 2015: South Eastern Health and Social Care Trust
South Eastern Health and Social Care Trust – Compassionate care in a custodial setting
In 2014, South Eastern Health and Social Care Trust – which looks after prison healthcare in Northern Ireland – began engaging prisoners in serious adverse incident reviews.
A service user engagement project was launched to discover what mattered to patients. The views of hard-to-reach prisoners were sought, through face-to-face meetings at visits, in the gym and elsewhere. Interpreters were used where necessary.
The trust has delivered compassionate care in testing circumstances. For example, primary care nurse Karan helped a young inmate who had a grand mal seizure after taking drugs. She administered resuscitation and reassured him until an ambulance arrived. When Karan came back to tidy up, the other prisoners lined up and clapped and cheered her, shaking her hand and thanking her for saving the young man's life.
Senior dental surgeon Ruth, an executive committee member of Health Without Barriers, has helped introduce a new oral care pathway for female patients undergoing care for substance misuse or mental health treatment. This is now set to be rolled out to male prisoners.
In October 2014, healthcare staff received terrorist threats from separated prisoners but the service has continued to put compassion at the core of what it does.
Judges said this "outstanding" scheme "oozed compassion".
Finalists
Highly Commended: George Eliot Hospital Trust – Palliative care team
Blackpool Teaching Hospitals Foundation Trust – Compassionate care of dementia patients
Bromley Healthcare – Bromley Healthcare's Hollybank Centre dedicated to compassionate care
Epsom and St Helier University Hospitals Trust – Patient First: changing the culture in compassionate care
John Taylor Hospice – Every moment matters
Peninsula Community Health – Expert patient programme
The Christie Foundation Trust – Patient and public involvement to develop a quality mark for patient benefit
University Hospitals of Morecambe Bay Foundation Trust – Improving end-of-life and bereavement care
Warrington and Halton Hospitals Foundation Trust – Hello my name is… would you like a drink?
Yeovil District Hospital Foundation Trust – SPRING