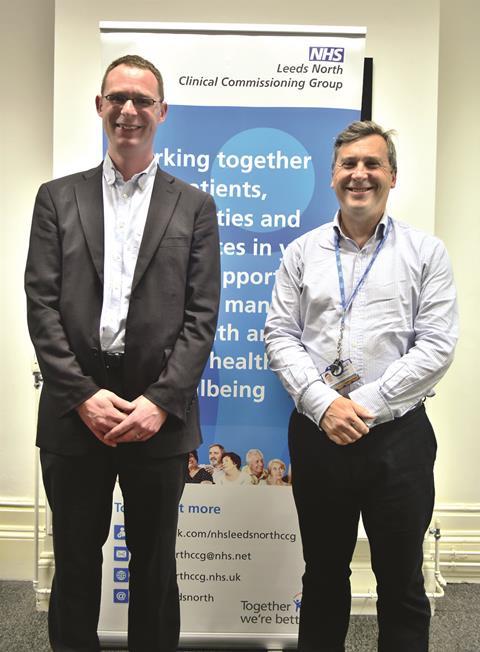 Leeds North Clinical Commissioning Group - Seeing the wood for the trees: The Leeds Health and Care Intelligence Hub
The Leeds Intelligence Hub was created to integrate local data from the fields of health and care.
A range of data sources and a small team of analysts provide insight into how services work across the city. A citizen engagement project was carried out which people could join in with in several ways including social media and by attending events.
The hub has informed system-wide decision making such as development of a community beds strategy for the city that recognises changes in demand from an aging population.
The hub has advised the development of Better Care Funded initiatives to ensure system benefits are achievable, realistic and account for best practice.
It has provided systems intelligence to senior leaders from across the care economy, helping highlight insights into how the system behaves, including a notable reduction in the numbers of patients accessing acute-based unplanned care since early 2013.
The trust said these insights were helping instigate discussions with system leaders about how the health and care system could be further transformed to realise the city's ambitions to become the best for health and wellbeing.
Judges said the initiative "wowed" them with its innovative angle on partnership working. It also praised the trust for making data "sexy" and "central to decision making".
Finalists
Highly Commended Harrogate and Rural District Clinical Commissioning Group – One public service in Harrogate and Rural District
Doncaster Council, Doncaster and Bassetlaw Hospitals Foundation Trust and Doncaster Clinical Commissioning Group – Integrated discharge team
Greater Manchester Health and Social Care Devolution – Greater Manchester Health and Social Care Devolution memorandum of understanding
Mid Essex Hospital Trust, Provide CIC, Mid Essex CCG, Essex County Council, North Essex Partnership Foundation Trust and East of England Ambulance Services Trust – Learning to Trust – A Mid-Essex approach
North Manchester Clinical Commissioning Group – Development of an integrated care model in North Manchester
South Tees Clinical Commissioning Group and South Tees Hospitals Foundation Trust – Integrated management and proactive care for the vulnerable and elderly (IMProVE)
South Tyneside Partnership – Delivering integrated community teams
Surrey Heath Clinical Commissioning Group – No door is the wrong door
Telford and Wrekin Clinical Commissioning Group – Building the bridge while walking on it: developing transformation at pace