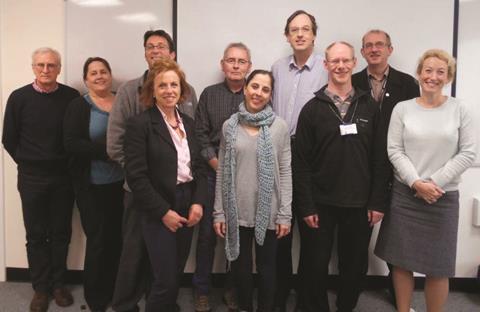 Portsmouth Hospitals Trust – Improving clinical outcomes using technology
An electronic physiological surveillance system developed by Portsmouth Hospitals Trust has been credited with saving 769 lives at two hospitals in a single year.
VitalPAC was created with an industry partner to improve the reliability, accuracy, availability and clinical impact of patients' vital sign and early warning score records.
Using handheld devices, the software guides nurses through the process of recording vital signs before calculating an early warning score.
It then advises when the next observation is required, as well as the need for any escalation of care.
Initially deployed throughout Portsmouth Hospital Trust in 2009, the system is now used by another 45 NHS organisations.
Data produced by VitalPAC is used by the Portsmouth Clinical Outcomes Research Group, established in 2012, to improve patient care.
Research showed that the introduction of VitalPAC was associated with falls in crude hospital mortality from 7.8 per cent to 6.4 per cent in one hospital, and from 7.6 per cent to 6.2 per cent at another.
Every month, more than 20,000 nurses across 45 hospitals are using VitalPAC.
The system is now being used for screening of venous thromboembolism prophylaxis, indwelling devices, dementia, alcohol consumption, nutrition and MRSA.
Judges hailed an "excellent, proven and user friendly solution".
Finalists
Barts Health Trust – Referapatient: an online platform streamlining the complex and inefficient process of making acute referrals
Derbyshire Community Health Services Foundation Trust – Remote monitoring of community heart failure patients providing increased patient satisfaction and more effective clinical care
East of England Stroke Telemedicine Partnership – Needles, CoWs and haystacks: using innovation to improve out-of-hours stroke care
First DataBank, OptimiseRx – OptimiseRx overcoming alert fatigue: new personalised system for GPs that makes prescribing safer and more cost-effective
Peterborough and Stamford Hospitals Foundation Trust – Improving neurology epilepsy care
Royal Cornwall Hospitals Trust – Llama safe transfusion sampling
SH:24 – SH:24, a pioneering new digital sexual health service
TeleTracking Technologies in partnership with Royal Wolverhampton Hospitals Trust – Using RTLS to improve patient safety
University Hospitals of Leicester Trust, West Leicestershire Clinical Commissioning Group and Baxter – Making an IMPAKT: a collaboration to improve chronic kidney disease care in general practice using information technology