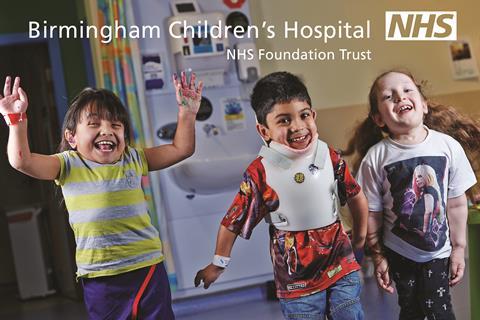 HSJ Awards 2015: Birmingham Children's Hospital Foundation Trust patients

Birmingham Children's Hospital Foundation Trust
In 2014, Birmingham Children's Hospital Foundation Trust launched its Next Generation Strategy, focusing on the four themes of people, IT, estates and pathways.
The organisation restructured its specialities into clinical groupings to give greater levels of autonomy to bosses and improve team working.
It employed a consultant in public health medicine, Dr Chris Chiswell, who worked with the board on preventative approaches to healthcare. Projects have included mapping to increase clarity about how communication with various ethnic and socio-economic groups can be improved.
Technology was developed to give a better view of theatre utilisation. Outpatient department management was changed, with more than 4,000 additional appointments created per year. Meanwhile a new short term booking process in the organisation's call centre created 10 slots a week.
A range of schemes are due to complete by April 2016, including refurbishment of play rooms and breast feeding rooms. The percentage of total income derived through clinical activities rose for the fourth year running to 91 per cent in 2013-14.
The trust achieved 99.1 per cent of its commissioning for quality and innovation targets in 2014-15. The board approved the business case for a £39m investment in new clinical facilities.
Judges said the trust demonstrated strong performance across all criteria.
Finalists
Bradford District Care Foundation Trust
East London Foundation Trust
Luton and Dunstable University Hospital Foundation Trust
Northumbria Healthcare Foundation Trust
The Walton Centre Foundation Trust
University Hospital Southampton Foundation Trust