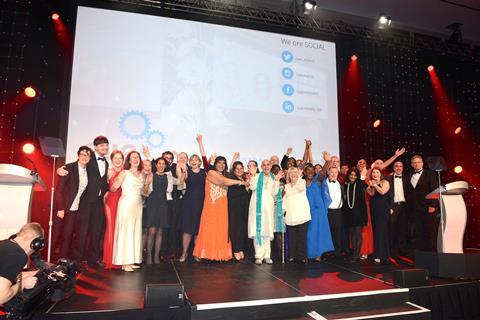 East London Foundation Trust
A strategy of being clinician led, management partnered and service user driven has seen East London Foundation Trust reduce violent incidents on adult wards as well as grade 2 pressure ulcers.
The trust has been in the top five for community service user satisfaction in three successive Care Quality Commission surveys, and had a net surplus of £9.7m in 2015-16.
Judges said the trust "displayed excellence in every area" and maintained "the highest quality".
Finalists:
Sheffield Children's Foundation Trust
The Christie Foundation Trust (Highly commended)
Ashford and St Peter's Hospitals Foundation Trust
South Warwickshire Foundation Trust
Derbyshire Community Health Services Foundation Trust
Greater Manchester West Mental Health Foundation Trust
Mersey Care Foundation Trust
Bradford District Care Foundation Trust
Tees, Esk and Wear Valleys Foundation Trust