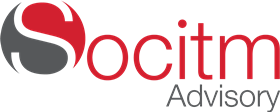 The ESBT partners: Eastbourne, Hailsham and Seaford Clinical Commissioning Group; Hastings and Rother Clinical Commissioning Group; East Sussex County Council; East Sussex Healthcare Trust; Sussex Partnership Foundation Trust: East Sussex Better Together
The East Sussex Better Together programme was developed to improve care pathways and patient outcomes by integrating health and social care systems.
This winning programme impressed the judges with its great breadth and scope, as well as an extremely ambitious partnership between the local government and the NHS. The judges were extremely impressed by what the partnership has achieved so far and what they are aiming to achieve in the future.
Read a detailed case study about this project at HSJ Solutions
Finalists
Aylesbury Vale and Chiltern Clinical Commissioning Groups, Buckinghamshire County Council, Buckinghamshire Healthcare Trust, Oxford Health Foundation Trust & Partners, The Buckinghamshire Accountable Care System
Bexley Clinical Commissioning Group and London Borough of Bexley, Discharge to assess
Dartford and Gravesham Trust, From 'Can't Do' to 'Can Do' - putting patients first and collaborating to improve discharge planning and reduce length of stay
East Sussex Healthcare Trust, Project Search - NHS Learning Disability Employment Programme
Harrow Clinical Commissioning Group and North East London Commissioning Support Unit, Health Help Now Patient app used to link NHS, Local Government and Voluntary Sector Services
Leeds Health and Care System, Using a health coaching approach across the Leeds health and care system
London Borough of Bexley, Oxleas Foundation Trust, Bexley Clinical Commissioning Group, Lewisham and Greenwich Trust, Discharge to Assess Project
South Tyneside Foundation Trust and P+HS Architects, Haven Court
Tameside Council and Tameside and Glossop Single Commissioning Function and Integrated Care Foundation Trust, Care Together