Celesio UK is proud to support the HSJ Awards again this year, celebrating and recognising the innovative work undertaken by healthcare professionals and organisations throughout 2015.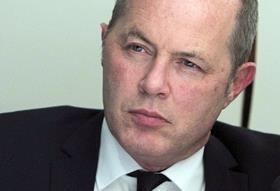 At Celesio UK we are committed to offering our patients relevant healthcare services, and we were delighted when it was announced that community pharmacies in England and Wales were being commissioned to offer flu vaccination services. The healthcare landscape is evolving and utilising areas such as community pharmacy means together we can sustain health services for the future.
Having also recently relaunched our wholesale distributor we have made it easier for our pharmacy customers to do business with us. We are able to offer all of community pharmacy products and services, such as training to deliver flu vaccinations, helping pharmacy as a sector reach its full potential.
At Celesio UK we tailor the work we do, integrating our services into both primary and secondary care to deliver more effective patient outcomes with patient wellbeing at the heart of everything we do. The evolution of the healthcare landscape needs innovation, direction and investment to create a sustainable health service; working together as healthcare professionals is the only way this will be achieved.
Cormac Tobin is managing director of Celesio UK. Celesio sponsored the HSJ Awards 2015