Andrew Preston on the importance of recognising the incredible efforts of individuals and organisations in pioneering innovation and better outcomes in healthcare
As a neutral vendor recruitment outsourcing organisation with innovation at our heart and driving better patient care in our DNA, de Poel health+care is incredibly proud to have been headline sponsors (as well as dual category sponsors) for the second year running.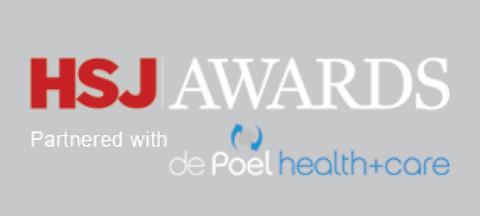 We know all too well from our work supporting temporary staffing and managing agency requirements to support the agency rate cap, that delivering superlative patient care whilst also delivering within budgets is a difficult balance to achieve.
The entries in 2017 were simply outstanding. It has been a real pleasure for myself, and my team, to hear first hand about the work that has been taking place across the country – not just to keep the wheels turning in this difficult and ever changing climate, but to deliver patient care of the highest standard and positively impact the lives of so many people.
I feel very strongly that it is important to all come together to recognise and honour the incredible efforts of individuals and organisations across the country to pioneer innovation, transformational change and patient safety and better outcomes in the sector. Wednesday evening's celebration was a well deserved pat on the back for not just those short listed and of course our worthy winners, but for the healthcare profession as a whole.
The HSJ awards are always a humbling occasion – and we are delighted that our support has contributed to ensuring that so many commendable achievements have been recognised.


Andrew Preston is the chief executive of de Poel health+care