Accounting measures helped boost provider sector financial position by about £900m in 2015-16
"Technical adjustments" by trusts included revaluing property, extending the expected lifespan of some sites, and taking a more optimistic view of debt recovery
Finance professionals say measures "push the boundaries" of acceptable public accounting but are legitimate
Figures suggest an underlying deficit of around £3.7bn last year
Numerous one-off accounting measures helped boost the reported performance of the NHS provider sector by around £900m last year, according to figures obtained by HSJ.
The "technical adjustments" taken by trusts included revaluing some NHS property, extending the expected lifespan of some sites, and taking a more optimistic view of debt recovery and potential liabilities.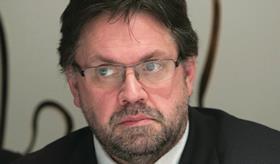 The measures, along with separate actions to defer £320m of capital expenditure, helped limit the provider sector deficit to £2.45bn in 2015-16.
Although the actions were taken locally, regulators urged trusts to take them wherever possible, in what was described as a "desperate" attempt to help the Department of Health stay within its overall spending limit. The DH accounts are due to be published this week.
Earlier this year, after providers were told to consider these actions, one NHS finance director wrote to the Commons public accounts committee to warn that trusts were under pressure to "cook the books".
Other finance professionals said the measures were legitimate to explore, but they were concerned that some trusts may have felt pressured to make unreasonable adjustments.
NHS Improvement released details of the measures following a freedom of information request by HSJ. These included:
Balance sheet prudence review (£306m improvement) – essentially this was achieved by taking a more optimistic view in relation to expected income and charges.
Bad debt provisions (£34m) – taking a more optimistic view in relation to recovery of overdue debt.
Asset lives review (£64m) – a complex adjustment that extends the expected life of an asset, such as a hospital building, thereby reducing the amount that needs to be set aside for replacement.
Alternative site valuation (£82m) – another complex adjustment that assumes an alternative, cheaper site could be used when an asset is replaced.
Reviewing in-year priorities (£365m) – includes a number of measures which were not detailed, but are likely to have included maximising revenue from commissioners, freezing recruitment to non-clinical posts, and delaying expenditure on equipment.
VAT (£30m) – taking advantage of VAT reclaim opportunities on contracted-out expenditure, such as for IT systems.
Annual leave (£14m) – limiting the level of annual leave carried forward to the new financial year, which produces a charge to the in-year accounts.
A letter to trusts from NHS Improvement in January, which outlined the measures that should be explored, said they should only be taken where appropriate.
The actions, coupled with the deferral of capital spending, boosted the provider deficit by around £1.2bn. Assuming they were all one-off measures, this would suggest an underlying deficit of around £3.7bn. Some of the measures may have delivered recurrent savings, however.
This means 2016-17 will be extremely challenging for trusts, despite the £1.8bn "sustainability and transformation fund" available to prop up the sector. Trusts' initial plans have projected a deficit of £550m, but regulators are aiming to reduce this to £250m.
Paul Briddock, director of policy at the Healthcare Financial Management Association, said: "These measures are legitimate, although they push the boundaries of how you make certain judgements. We have previously written to our members saying they should not feel pressured to do anything that would breach their professional guidelines."
Rob Whiteman, chief executive of the Chartered Institute for Public Finance and Accountancy, said: "In the totality of NHS finances the adjustments being made and the expenditure on consultants to review them are relatively small. However, in all cases the new treatment acts to reduce stated expenditure.
"Under normal circumstances, acting prudently and building appropriate provisions is a good thing. But while this one-off action may help for now, it means the cupboard is barer for those organisations in future when times are set to be even more financially challenged."
One finance director, who wished to be anonymous, told HSJ he was concerned about the level of "unrealism" from national leaders around capital funding. He said money trusts set aside for "depreciation" – for the replacement of high cost equipment or buildings – was in some cases "only 60 per cent of what it should be".
National leaders have previously made it clear there "will be less capital funding available in the future".
The technical measures taken by trusts were not related to the "transactions review" commissioned by the DH earlier this year, which examined the accounts of 20 organisations. HSJ has been told these trusts will not have to change their accounts as a result of the review, but the findings may be used to adjust the national position.