Praised for his evidence based approach and cultural sensitivity, Anthony Clarkson, assistant director and chief nurse for organ donation, NHS Blood and Transplant Special Health Authority, won the 2018 HSJ Award for Clinical Leader of the Year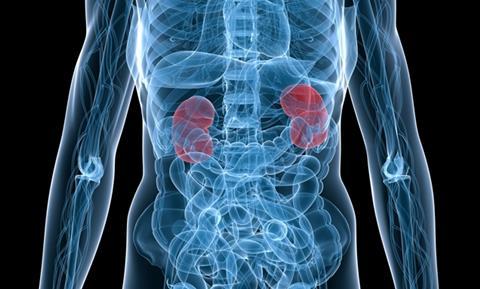 For Anthony Clarkson winning the clinical leader of the year award has meant more than acclaim from his peers – he believes it has contributed to a promotion.
He has recently been appointed director of organ donation and transplantation at the NHS Blood and Transplant Special Health Authority, a promotion from the job of assistant director he held when the HSJ awards were judged.
"The HSJ awards gave me the confidence to go forward and do that. A number of things had to join up and becoming HSJ clinical leader of the year is one of the things which helped," he says.
He now has a busy time ahead of him with a new strategy to develop for the organisation and dealing with the implementation of changes in legislation.
Extensive workforce review
As assistant director, Mr Clarkson led 12 regional organ donation teams, each with specialist nurses to support organ donation. In 2017-18 this team were involved with a record 1,575 deceased organ donors across the UK, leading to 4,035 organ transplants.
These improved the lives of the recipients immeasurably but there is also a financial benefit for the NHS – a transplanted kidney saves £166,388 after 10 years compared with dialysis.
His role extends across all parts of the UK – not just England – and involves leading a multidisciplinary team. One of his key achievements as assistant director was leading an extensive workforce review which was based on international best practice, bespoke data and feedback from staff.
He is passionate about organ donation, pointing out that the increased numbers have helped bring the waiting time for an organ down to under a year
This led to the development of "specialist requesters" – nurses who are given additional training in communications skills to support the families of potential donors at this particularly distressing time. This new role was funded by savings released by the review. Specialist requesters have been shown to improve rates of consent to donation: the north west team, which was the first to introduce them, saw both increased numbers of donors and a consent rate of over 80 per cent, which is considered world class.
Other innovations have included using volunteer donor ambassadors to boost public engagement, without having to use NHS staff who are thus freed up for clinical work.
These staff changes have been achieved within a baseline cost and without damaging relations with staff. But part of Anthony's work has been working with families and others affected by organ donation. This has changed practice – for example, donor families have prompted the development of tools to support recipients to write to families. He has created a donor family focus group and specialist requesters now remain in long-term contact with donor families who want this.
But involvement with donation extends beyond just the specialist team. Other NHS staff are likely to be important, especially in realising where there might be a possibility of donation.
Anthony sees them as a key part of the process. "We are still increasing organ donation rates and in the wider NHS our partners are doing what we need them to do – they are working collaboratively with us," says Anthony.
He says it was a "great honour" to win the award after being nominated by members of his team – but feels it was also recognition for nurses. Nurses play a crucial role in organ donation, he points out, which requires great communication and logistic skills. He jokes that he "tried to be modest" about winning but "the awards are so well known that it did not take long for everyone to find out!"
The judges said: "Anthony is incredibly hardworking and has huge organisational support with massive enthusiasm and passion. He does have insight at a shop floor level issues and challenges with huge portfolio behind him. He took a clear minded evidence based approach and cultural sensitivity."
He is determined to still mentor and coach other people. "It is really important to carve out time to support the future leaders coming though the organisation," he says.
He spent time in Uganda about 18 months ago as a leadership pioneer where he helped Ugandan colleagues improve hospital organisation and presented a healthcare action plan to local leaders. He remains in touch with colleagues from there whom he mentored and now offers support in revising the action plan.
He is passionate about organ donation, pointing out that the increased numbers have helped bring the waiting time for an organ down to under a year. However, demand may increase – with a background of increasing rates of diabetes and kidney problems more people may need a transplant in the future – and there is no room for complacency. "We don't talk about targets but about missed opportunities."
However, the pool of potential donors is small: only about 5,000 people a year die in the circumstances where donation is possible, although technical developments such as in organ storage may make a difference.
For more information on the winning entry visit HSJ Solutions
The 2019 HSJ Awards are open for entries. For more information visit https://awards.hsj.co.uk/enter