An NHS initiative in the south west is helping women lift themselves out of the 'largest untapped reservoir of talent', write Margaret Davies and Kaye Welfare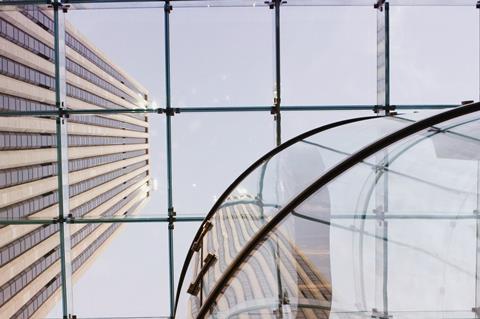 Seventy-seven per cent of the NHS workforce is female, yet only 37 per cent of board roles are held by women. This pretty much reflects the situation – there are just not enough women in leadership.
Despite the growing body of evidence that organisations with both sexes at the top perform better, many organisations are struggling to redress the balance and women with and without children still struggle to break through the glass ceiling. This is a complex challenge rooted in society's perceptions of the role of women and stereotypes of leadership that need tackling at a number of levels.
Difficult questions
The solution may be in organisations asking difficult questions about how women experience the workplace. This would enable them to fully understand the issues and refocus on strategies that help women "get a voice". This requires a coordinated plan of activity – first, at organisational level to facilitate more inclusive leadership cultures – and second, at individual and team level to develop the leadership capability of talented and aspiring women.
'Mixed sex senior teams are better at collaborating, innovating, risk taking and decision making'
NHS South West Leadership Academy recently commissioned us to work with a number of talented and aspirational current and future female leaders.
The move was prompted by the lack of women applying to participate on senior leadership programmes, and more importantly, in response to the need for more diverse and inclusive leadership to meet the challenges faced in the NHS. Research shows that mixed sex senior teams are better at collaborating, innovating, risk taking and decision making.
We are working with GPs and consultants from emergency department, psychiatry, paediatrics, palliative care, clinicians from psychology, physiotherapy, speech and language and managers from clinical commissioning groups, NHS England, Health Education England and acute trusts.
The Glass Lift programme runs over two years and we use a mix of learning methods that are experiential, practical and grounded in real work projects to develop leadership capability. We also work with the women on the issues they face on the path to leadership. The "women only" setting, although contentious, enables them to talk about and face issues they tend not to voice in mixed sex groups. Feedback from the members suggests that women find this helpful to develop their leadership capability.
Networking events
The women also have the opportunity to network with Glass Lift members from other organisations at our elevator events including the Met Office, police service, local authorities and other private and third sector organisations.
A key part of the programme is one to one support from a trained NHS coach, who guides and advises the women throughout the programme. This helps them make connections and build working relationships across NHS organisations. Many of the coaches are role models who acknowledge and speak about the barriers they have faced in their careers – inspiring women on the programme to progress in their careers.
'Many of the coaches are role models who acknowledge and speak about the barriers they have faced in their careers'
It is important to encourage women to seek mentors and sponsors who can help them understand work life at senior level and motivate them to aim higher.
For instance, Hazel, a woman in our programme, sought the help of a senior mentor who supported her inclusion on a new board level project outside of her normal area of work. The opportunity has informed her understanding of the nature of the strategic challenges faced by this organisation and she has increased her sphere of knowledge and influence outside of her area. She has just made her first presentation to the board and received positive feedback.
Another member, Yvonne, had a different issue. She manages a large team of 90, but was struggling with the volume of work and team morale.
She is now learning to delegate appropriately and effectively manage upwards. This has given her the space to initiate a large project to understand the nature of the morale problem and put in place changes to address that. She says there is already a positive change in morale and motivation.
It is heartening to see these women thrive and realise their potential as leaders, shaping the future of the NHS organisations by bringing different ways of thinking and approaches to leadership. We encourage all NHS organisations to set this as a strategic priority.
As Hillary Clinton said: "Women are the largest untapped reservoir of talent in the world."
Margaret Davies is an occupational psychologist and director; Kaye Welfare is managing director, both at The Glass Lift