How the Queen, a Management Consultant, an Army brigadier and the leading UK executive coaching organisation came to the aid of the NHS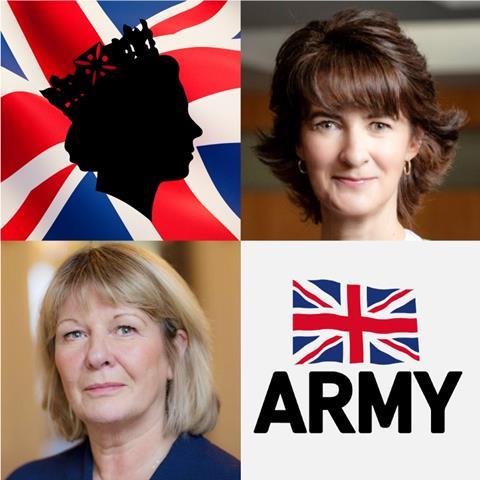 April 2020: In the midst of the first wave of the pandemic, the Queen broadcast a televised address to the nation, a rallying cry to remain "united and resolute" so that "together we could tackle this disease and overcome it". A management consultant, in training as an executive coach, but forced for medical reasons into solitary self-isolation, heard that cry and decided to act. What followed is a chain of events impacting hundreds of people that none would have predicted and few would have thought possible at the outset. A transformative story with far reaching impact for the NHS and, indeed, all those involved.
Sponsored by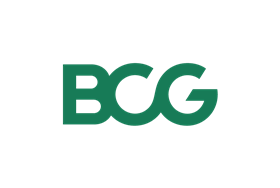 So, who are the players in this unlikely story and how did the tale unfold? Her Majesty needs no introduction, the other players in this story perhaps warrant a mention. The management consultant was Niamh Dawson, a director at BCG undertaking executive coaching training with the leading UK coaching organisation, Meyler Campbell (MC). The British Army brigadier, himself in the throes of emergency covid response, was Niamh's client. So transformative was the brigadier's experience of the power of coaching that he reflected on how much the senior leaders in the NHS, with whom he was in daily contact, would benefit. (Subsequent data from the 2020 NHS staff survey has quantified the proportion of those reporting feeling unwell as a result of work-related stress at 44 per cent - up from 40.3 per cent in 2019). The seed of the idea was sown.
Several phone calls, zoom meetings and brainstorming sessions later, MC's CEO, Catherine Devitt, Niamh and her friend Joanne Shaw, then on NHS England's board, had fleshed out their idea. MC would solicit their members' interest in coaching NHS staff on a pro bono basis and manage the scheme. Joanne and NHS England would publicise the offer to the NHS staff. Niamh and BCG would support on data generation, analysis and sheer oomph to get the idea over the line.
The response from the Meyler Campbell coaches was overwhelming in its generosity. Within 24 hours of the email requesting coaching volunteers over 200 had answered the call to offer their time and expertise pro bono with more coming forward over the subsequent days. Most offered pro bono coaching. Others, well versed in the ways of the NHS, developed and delivered customised training materials that allowed all coaches to hit the ground running, professionally and fully briefed. Others, trained as supervisors, established supervision groups to ensure each and every coach was fully supported throughout all the coaching assignments.
Getting the idea across the line in the NHS took longer. Nonetheless in May 2020 the first NHS referrals for coachees rolled in. From trust CEOs, to service leads, porters, nurses and surgeons ; all were welcome and all were coached.
The scheme was a resounding success. 367 NHS leaders across 63 trusts received professional coaching on average over four or five pro bono sessions. The results speak for themselves;
96 per cent felt that the sessions added significant value to their overall ability to carry out their job
97 per cent felt they gave them renewed energy to fulfil their roles
96 per cent benefitted from new approaches to solving problems and a compelling
99 per cent would recommend coaching sessions to their colleagues.
In fact, many of them did, resulting in a second wave of requests for coaching in late 2021 and the extension of the scheme to May 2021.
When asked what they liked most about the coaching, several themes emerged. First was the personal clarity and focus that allowed them to drive such positive outcomes. They described the feeling of safe space that helped them to stop and think, to reframe their thoughts and to think differently. The challenge provided by coaches was also mentioned. Both personal and professional improved wellbeing was another key theme. "Extremely validating", "I felt really well valued and supported which helped me immensely", "enabled me to keep on track" were just some of the effects cited.
Increased confidence cropped up again and again; "This opportunity to have coaching was a complete blessing and really helped me through this covid crisis with empowering techniques and strengths-based methods to help lead myself and my team".
Almost 90 per cent of NHS leaders wanted to continue with coaching sessions after the covid-19 crisis. The sentiment was summed up eloquently by this NHS leader, "In the longer term I'd like to see more staff having the opportunity to take advantage of coaching sessions and for me, I'd like the chance to have a set of 4-5 coaching sessions annually" and by this chief of staff coachee ; "It was fantastically helpful - it should be a core offer for NHS staff."
The benefits were not all one-sided. For Meyler Campbell the coaches described how the scheme created a golden thread binding them all together. It created and developed a true sense of community and the knowledge that we can look back at our actions during the pandemic and think we did everything we possibly could to help. Everything we possibly could.
There are on-going discussions with various parts of the NHS to identify ways to capture and build on the mutual benefits resulting from this landmark work.
Niamh Dawson is a Partner and Director at Boston Consulting Group and a Meyler Campbell trained coach
Catherine Devitt is CEO of Meyler Campbell
The authors wish to thank : Sophie Dawson, Ahmed Faidi, Alana Giles, Dr. Ben Horner, Dr. Graham Rich and Anne Scoular