While the duty of candour has very much been on the lips of the industry, has it been absorbed into healthcare culture and has it been put into practice, asks Tom Gough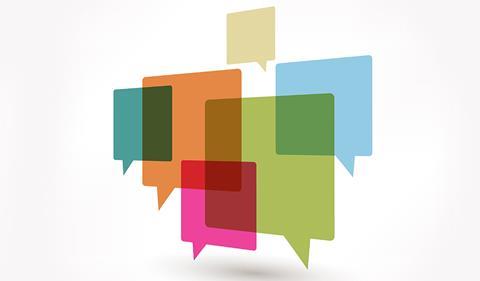 Speech bubbles
It is nearly a year since the "duty of candour" was legally established in the Health & Social Care Act 2008 (Regulated Activities) Regulations 2014. The regulations created a legal requirement for healthcare providers to be open and involve patients when their treatment goes wrong.
'All patient communication, from the first appointment to discharge, needs to be open and honest'

A review by the chief executive of Salford Royal Trust and president of the Royal College of Surgeons (Building a Culture of Candour - Sir David Dalton andProfessor Norman Williams) in March 2014 advised that to solidify the duty of candour, there needed to be a culture of candour.
The healthcare profession has encouraged this change in culture. The General Medical Council uide to 'Good Medical Practice' 2013 states that "you must be open and honest with patients if things go wrong". The chief executive of the GMC, Niall Dickson, has backed this up, stating that "if [professionals] act in good faith, are open about what has happened and offer an apology, this can make a huge difference to the patient and those close to them".
This openness is the key to the effectiveness of the duty of candour. All patient communication, from the first appointment to discharge, needs to be open and honest. It is not just about making an apology when an error occurs. That may satisfy the duty of candour, but it is not a culture of candour, which is far more important.
A key time where a culture of candour can make a huge difference to a patient is the consenting process. Simply listing down a series of possible complications on a form for a patient to sign on the morning of a procedure is no longer enough. The surgeon carrying out the procedure should take more time to personally explain the risks and alternatives to the patient. They need to do this on more than one occasion, to ensure that consent is truly informed and what has been said has been understood. Some risks may be more of a worry to that particular patient than others, and this will need to be considered.
I have seen several complaints where patients simply weren't told of the risks until things started to go wrong. They'd been reassured that is was a straightforward procedure and often would be able to go home the same day. They felt that there was a "rush" by a doctor to try and provide some communication only after a mistake had taken place. This is not indicative of the culture of candour that the healthcare sector needs in order to grow and improve.
Is there a culture of candour?
Unfortunately, it does not appear from my experience that there is currently a culture of candour.
I recently attended an inquest with a family. Inquests provide a unique but stressful environment for medical staff and the family alike, given that detailed questions are raised about why the patient died.
Unfortunately, no apology was offered by the surgical staff. The family received a cold and clinical explanation of what happened and why their loved one had died, but no one said the words "I'm sorry for your loss". This simple gesture and acknowledgment was all that the family wanted.
The reality is that no offence was meant by failing to apologise, as the staff were simply performing their duty to the coroner to explain what had happened. The problem is that apologising didn't appear to be something they'd even considered.
'Saying sorry is not the same as admitting negligence. Healthcare providers need to make sure that staff feel supported about admitting when things go wrong'
The failure to apologise has a huge impact upon those who suffer injuries, and their families. It's one of the first things you are told as a medical negligence solicitor – "they didn't even apologise". This is often the final straw that pushes them to consider a legal claim. The failure to apologise is interpreted as a lack of care or understanding. This often leads to the patient becoming frustrated and angry, given the expectation upon the medical team to care for them at a time when they are most vulnerable.
The fear needs to be taken out of apologising. The NHS Litigation Authority clearly sets out that professionals should not "assume that apologising to patients amounts to an admission in relation to a subsequent civil claim".
Saying sorry is not the same as admitting negligence. Healthcare providers need to make sure that staff feel supported about admitting when things go wrong. However, historically a number of whistleblowers have been fired by the NHS, branded "troublemakers" for trying to protect patients and highlight mistakes that have been made. In the light of this, can we really expect healthcare professionals to embrace apologising?
Recent legal developments, such as the clarification of what is required to obtain informed consent in Montgomery v Lanarkshire Health Board [2015], reflect a move away from the culture of paternal healthcare. My view is that the best way forward is an open and honest dialogue throughout treatment. Often this is all the patient wants, and it may mean that they don't look to make a legal claim if a mistake occurs later.
Changing a culture takes time, and it may be some years before the duty and culture of candour becomes an integral part of healthcare provision. However, we must be motivated by the shocking consequences of the failures identified in the Francis report. This means we need to start now, positively encouraging professionals to be open about mistakes and open with patients.
Tom Gough is a senior solicitor working in Bolt Burdon Kemp's clinical negligence team