With workforce planning and digital transformation at the forefront of pandemic recovery, digital tools like CDS can play a valuable role in facilitating new, more efficient and safer ways of working
Workforce transformation has always been a hot topic in the NHS, as it strives to increase efficiency and flexibility among its 1.3 million staff. Today, the NHS's efforts to cope with the pressures of covid-19 have put workforce planning once again in the spotlight, with new reforms recently announced by the health and social care secretary Sajid Javid. Workforce planning and digital transformation will be at the forefront of a new action plan designed to help the NHS recover from the pandemic and support hard-working staff.
A central aim will be to ensure that staff have the tools and knowledge they need to feel supported in their roles and deliver the best care to patients. Investment in training will be essential, alongside the uptake of digital tools like Clinical Decision Support which are proven to help drive evidence-based decision-making and build resilience in high-pressure clinical environments.
Sponsored by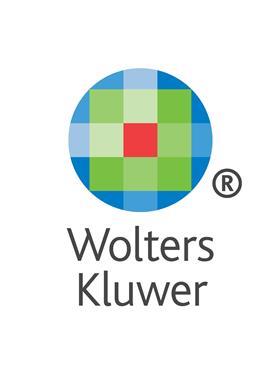 Offering consistency and trust during fast-evolving pandemic
In this context, the pandemic has accelerated investment in CDS by NHS trusts, with many turning to two of the best-known and most widely used: UpToDate® and Lexicomp® from Wolters Kluwer. Currently, around 70 per cent of NHS trusts use UpToDate, with a significant number bringing it on board during the pandemic. Worldwide, nearly 40,000 healthcare organisations have implemented UpToDate to help improve patient outcomes.
With UpToDate, clinicians gain instant access to the best available evidence-based content across 25 specialties to support decision-making at the point of care. Over 7,300 medical authors and editors use their expertise and a strict process for making recommendations based on the GRADE approach, the globally accepted gold standard, to provide current guidance in over 12,000 topics. This means that healthcare leaders and clinicians widely trust the content in UpToDate® to help them reinforce evidence-based medicine and safe decisions.
During covid, the support provided by UpToDate to NHS clinical teams has been particularly crucial, with its trusted and regularly renewed covid content used 19 million times in just over a year.
The need to stay abreast of fast-changing covid evidence is not the only factor driving demand for CDS tools in the NHS. Workforce transformation is also a key part. For example, the heightened pressure of the pandemic has necessitated more flexibility between clinical roles, with personnel such as advanced practitioner nurses expected to take on some of the decision-making and prescribing.
Clinicians are also increasingly asked to work in unfamiliar settings, such as new specialist hubs, or to share clinical resources across hospitals. UpToDate can help in both these scenarios, by supporting clinicians working across different specialities to stay on top of the latest clinical developments, and by providing consistent guidance when clinicians work in new teams or out of hours alone and without their usual access to specialist consultants. Additional tools such as Lab Interpretation - one of the new UpToDate Advanced features – provides guidance on understanding lab test results and making decisions on appropriate next steps. According to one chief medical information officer, this can be invaluable during patient handovers when doctors receive results of tests ordered by colleagues.
Boosting retention and preventing burnout
Clinical workforce recruitment and retention has always been challenging for the NHS and became an even hotter issue during the pandemic, with staff shortages caused by clinicians falling ill, isolating, or leaving the profession due to burnout and stress. Here, the provision of CDS tools can make a real difference: clinicians, especially those with less experience, can gain confidence in making evidenced-based decisions with access to an extra "layer" of guidance, thereby minimising errors.
This impact was demonstrated with the ePIFFany study at University Hospitals of Leicester Trust. Junior doctors at UHL were given access to UpToDate so they could use evidence-based clinical information and real-time diagnostic and treatment recommendations during practice.
Results of the trial showed a 50 per cent decrease of medication errors made by the junior doctors who took part, with no serious errors made at all. The potential cost-saving from avoiding medication errors was estimated to be £300,000 and the junior doctors reported they were more confident and felt more supported. As a result, junior doctors are increasingly asking for UpToDate when they move between placements, which also means that trusts can use it to attract new joiners.
Switching to always-on professional development
CDS also supports doctors with medical education and Continuous Professional Development. During the crisis, busy clinicians have struggled to find time for these activities, and many learning opportunities, like conferences, were cancelled.
In this changing working environment, CDS can provide clinicians with easy on-the-job opportunities to build their knowledge and gain CPD points. As UpToDate is approved by The Federation of Royal Colleges of Physicians, FRCP members can gain CPD points as they search topics using UpToDate. This makes it a popular and practical educational tool; doctors not only feel supported by reinforcing their clinical knowledge but can also earn valuable CPD credits as they work. Nottingham University Hospitals Trust says its young doctors make extensive use of this educational aspect of UpToDate.
Great Ormond Street Trust, echoes this, saying that its junior doctors, clinical nurse specialists and student nurses value the confidence that UpToDate gives them. During the pandemic, when junior doctors often felt less exposed to a wide variety of conditions, this extra level of guidance was essential. While they may not always change their decisions based on information found in UpToDate, they are reassured that they are doing the right thing.
Looking ahead, there is little doubt that the pandemic has accelerated workforce transformation across the NHS and shown the valuable role that digital tools like CDS tools can play in facilitating new, more efficient and safer ways of working.