The covid crisis has brought some human resource issues in the NHS to a head with some staff feeling demoralised and exhausted. An HSJ webinar, supported by Corndel, explored how the levy money can be used to support managers and rekindle their enthusiasm and passion to work in the NHS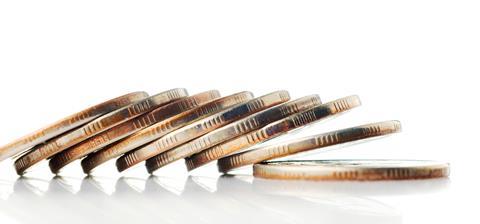 NHS organisations have struggled to make full use of the apprenticeship levy since it was introduced – with up to 70 per cent of the £200m involved going unclaimed each year.
Sponsored by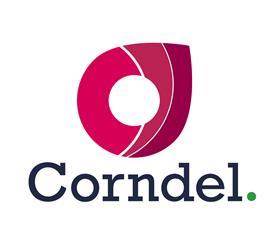 But while many trusts have established entry-level apprenticeships and are using the levy with lower grade staff, are they making full use of it with their managers? An HSJ webinar, held in association with Corndel, set out to unravel how the levy can be used to support and develop managers.
And now may be the right time to look at using this money. The NHS has been through a taxing nine months and it is likely it will face a tough winter. Managers and many other staff are exhausted and their morale is flagging. Clare Aspden, apprenticeship lead at University Hospital Southampton Foundation Trust, which has a wide range of programmes available using the levy, said: "There is a lot of covid exhaustion and trying to help managers to see through that is a challenge."
Putting the levy to use
Could being more imaginative about how the levy is used help organisations tackle these issues? James Kelly, co-founder of Corndel, which works with 2,000 managers across all sectors, said that management skills across the whole economy had never been more important.
"The importance of those skills has never been greater. A good management and leadership programme is giving managers lots of personal and practical support in terms of their day job…you want things to help you manage the difficult conversations, the day-to-day challenges and perhaps the emotional fatigue," he said.
One-to-one fortnightly support from a management coach could help to build resilience, he added. This could also be provided using money from the levy as part of a management development programme. "Many organisations have just underestimated how they can use the levy to support and develop their workers – it is hugely flexible," he said.
So what are the benefits for managers from such schemes? Becky Hogan, talent and learning director at Bupa Global and UK, stressed the role of apprenticeships in empowering people to take control, and build resilience and confidence. "You create a learning environment in which I might not be able to change these big things that are happening to me but I can go through my education and I can change how I feel about whatever it is that is triggering me."
Ms Hogan said that as well as building skills and making people more confident in their roles, apprenticeships helped them to move forward through promotions and also feel more confident in other areas of their lives. "What they make of it is up to them – we create the environment, the resources, the support but then they travel through this and pick up the skills they need."
But there are also other benefits for organisations: Ms Aspden said development programmes helped with retention but also could be a part of the planning for the workforce needed in the future.
As well as benefiting the person who has actually been on the course, these skills can spill out to those around them – Mr Kelly highlighted that people who had been on management development courses often started coaching those around them using the skills they had acquired. "Local managers have seen and grasped apprenticeships and seen the value," continued Ms Aspden.
Factors for success of apprenticeships
Caroline Waterfield, director of development and employment at NHS Employers, said some of the off the job training could support managers through tricky issues at work but feeling that it made a real difference to people's working lives was key.
And commitment from organisations is important. Mr Kelly said: "One of the issues we have seen where programmes have not fully taken off is where the organisation has put so many barriers and so many rules around getting on a management programme."
He said there was merit in branding programmes as management development programmes which were funded by the levy.
But do busy managers have time for extra learning and development? Mr Kelly said the ability to flex around an individual's needs and what was happening was important. Managers also needed to feel that they wanted the learning to take place – that it would help them in the day job.
Some trusts had used senior leadership apprenticeships to address equality issues such as the underrepresentation of BAME staff in more senior positions
But the first part of the programmes that Corndel runs for managers looked at time management skills which gave a productivity boost. "It gives them the skills to be able to get through the programme," he said, stressing that line management support was key to anyone on the programme.
Ms Waterfield said it was important to have open conversations when someone was under stress. The pressures of working through covid could mean there almost needed to be "a recontracting" on how people managed both their job and learning, she continued.
There are restrictions on the levy such as programmes having to be at least 12 months long. However, some other managers may sometimes want specific workshops or sessions rather than the whole programme and that could sometimes be possible, said Mr Kelly.
One concern is that in the future level seven apprenticeships – such as MBAs – may no longer be funded through the levy and trusts will have to find other monies to fund them.
However, Ms Waterfield added that the level seven programme was the first utilised apprenticeship in the NHS. "There is clear support [for it] across organisations," she said.
Ms Aspden said that at Southampton they had supported 10 people a year through a level seven senior leader programme. These tended to be ward leaders and divisional directors. It had been incredibly popular with around 90 applications for the initial cohort.
Furthermore, some trusts had used senior leadership apprenticeships to address equality issues such as the underrepresentation of BAME staff in more senior positions.
But Mr Kelly said the level five programmes – which will be unaffected by any changes – could offer a high level of support and coaching to senior managers. "They can be less academic and more hands on," he added. "It is choices for organisations and knowing what is out there – and getting the right thing for the right team."
The free webinar can now be watched here.