The next generation of chief executives will include clinical leaders and will need time to learn from its mistakes, writes Gavin Johnstone

This is a sponsored comment by Hunter Healthcare
As well as being organisational heads, with financial and managerial responsibility, NHS leaders are also responsible for clinical standards and clinical governance. At the same time they operate in an environment over which they have little control. So should we be surprised that the average tenure of an NHS trust chief executive is around 24 months? There are of course some chief executives who have been in post longer.
However, our joint survey with HSJ found only 8 per cent had been in post over 15 years. Recruiting and retaining the best is always going to be difficult. Not only does the NHS need to get better at identifying potential leaders and providing support, but there also has to be a change in the way existing leaders are supported in a wider context by other NHS bodies, the government, the public and media.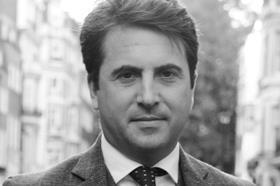 'Chief executives were given more freedom to make mistakes in the 1960s'
Sir Leonard Fenwick, the longest serving NHS trust chief executive, talks of a shift in the way leaders are supported, not just by their peers but by everyone else around them. His view is that, in recent times, the NHS has become more bureaucratic than ever before - with ringside commentators, regulators and vested interests ranged against chief executives.
Learn from their mistakes
He says that, when he was coming through the ranks from the mid-1960s onwards, the model was of leadership by example and added value engagement. He believes chief executives were given much more freedom to make mistakes. Given that the next generation of chief executives will include clinical leaders, who will be learning new skills such as negotiation, a supportive environment will be a crucial factor in their survival.
They will need the time to develop and learn from their mistakes. Our new report What makes a top chief executive? is based on the HSJ/Hunter Healthcare survey and further in-depth interviews with over 30 NHS chief executives. It looks at the environment in which they work and the traits and skills of successful leaders. Armed with this insight we are in a better position to support the next generation of chief executives and make a significant contribution to resolving the current leadership crisis.
Gavin Johnstone is managing director of Hunter Healthcare
So what does it take to be a chief executive in the NHS?
1

2

Currently reading

Now we know how best to support the next wave of NHS leaders